PELAGIC AUSTRALIS BUILD - PHOTOS FROM PHASE 1
Click here to go to next and subsequent phase
Photos, latest top, below show the early phase of the build up to frames and bulkheads in place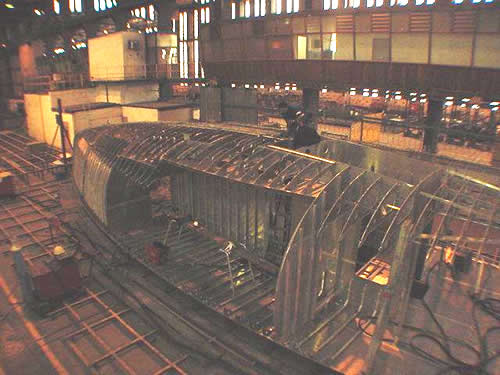 Status on February 28th 6% ahead of schedule and on course for rolling over end of March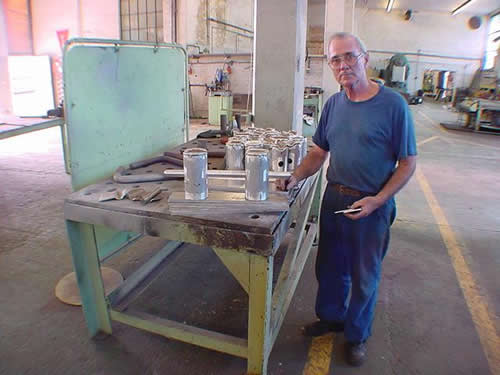 John Cairney prefabricating the 10 bollards that will soon secure
Pelagic Australis to some of the wildest places on earth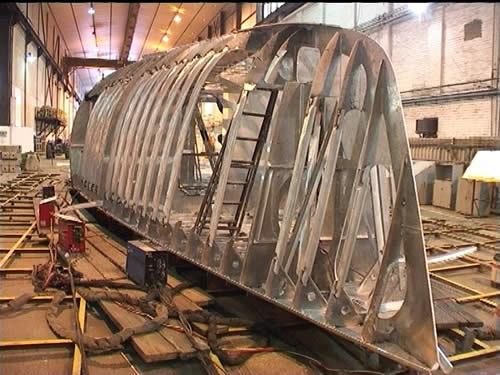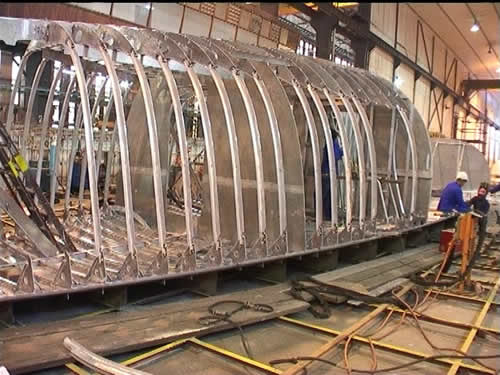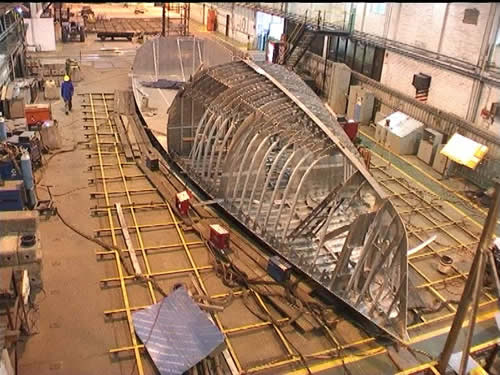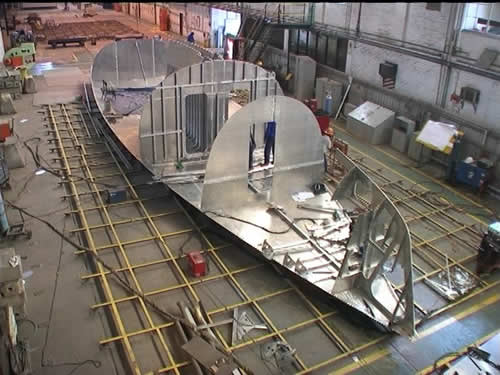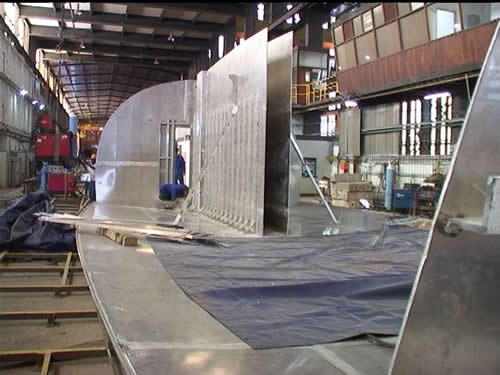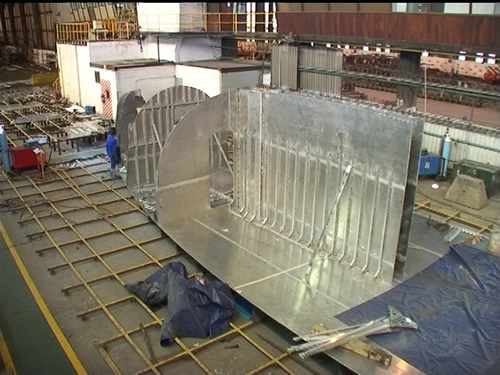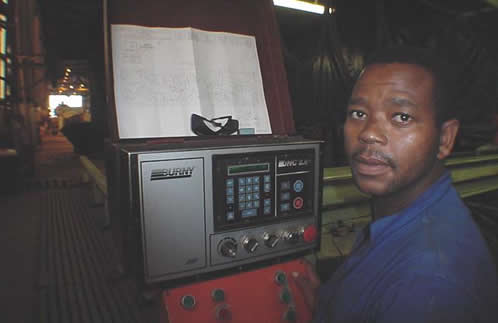 "Remington" monitors the cutting. In two hours this single one man operation would have taken days by a team using traditional 'by hand' methods.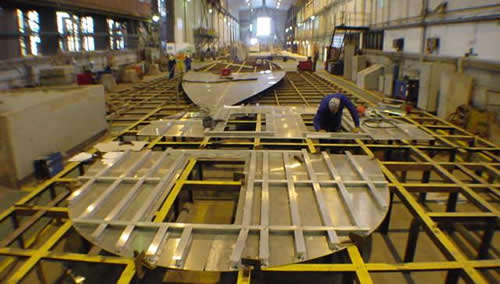 The structure of the watertight bulkheads is prefabricated on the shop floor.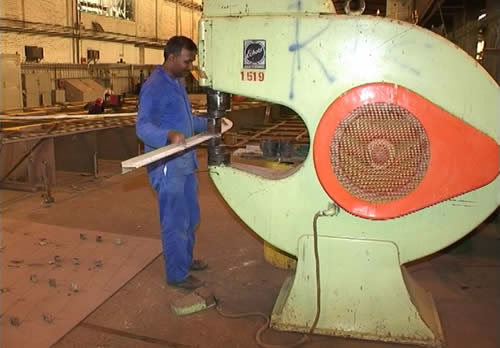 Kommie Nayager bends a frame on the Eckhold Forming Machine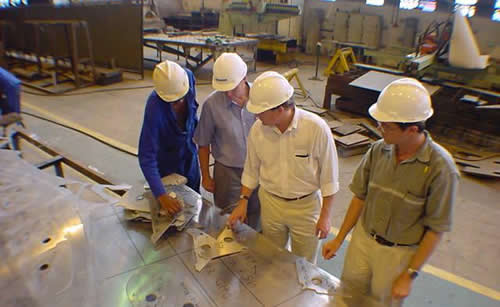 Gerald "The Spider" Manning, General Manager Jurgen Cobarg, Rob Lansing and Project Manager David King inspecting some of the CNC cut parts from the computer program.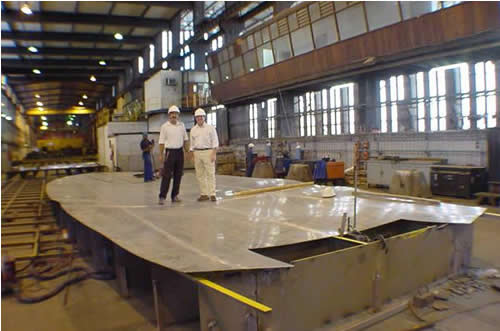 Rob and Skip on Deck Skip and Rob Lansing atop the deck, now ready to receive deck beams and frames in this 'classic' upside down construction.
Click here to go to next and subsequent phase