NEWLETTER NO. 19 - 1 JUNE 2007 - 2006/2007 SEASON ROUND UP AND 2007/2008 OPPORTUNITIES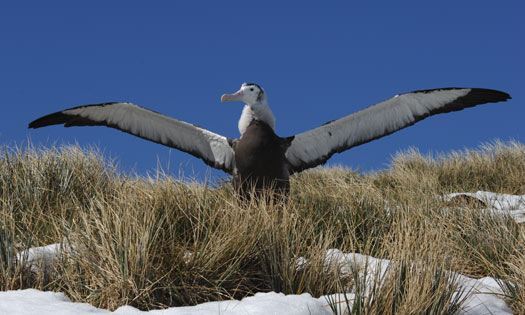 Fledgeling Great Wandering Albatross does some flight testing Prion island S. Georgia
Skipper Stewart Richardson, mates Jessica Hay and Lawrence Lagnado along with the sailing crew of Pelagic Australis have left Stanley in the Falkland Islands on the last leg of their 42 day RYA Delivery from Chile to Cape Town – ETA Cape Town on June 22nd. This will wrap up a season that saw us near to capacity. The tried and trusted Pelagic (now approaching her 20th year in October) was put to bed for the winter in Stanley by skipper Alec Hazell and mate Giselle Botha and they are currently warming up in the Cape Town winter. They will return in September for another season South.

In what seems to be the pattern, Antarctic Peninsula trips are fully subscribed for this coming season in 2007/2008 and we are now contracting with clients for 2008/2009. South Georgia, however, continues to be a harder sell – maybe the longer sea voyage, or the fact it does not carry the cachet of the 'Antarctic' are factors.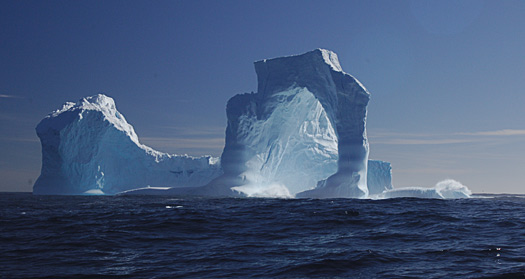 Iceberg en route S. Georgia to Stanley Falkland Islands
Don't be misled, the island is a treasure trove of wildlife, history, spectacular geography and dynamic weather! It is commonly known as the wild island and if you are bold enough to go there you won't be disappointed. We still have space for a few individuals on our October 13th to November 10th 2007 voyage and also either a group or a collection of individuals for November 17th to December 15th. Prices are negotiable depending on the situation.
Email Skip asap on skipnovak@pelagic.co.uk for more details.
See the full schedule for Pelagic Australis through to June 2009 in the Programme Section of the web site. Also keep in mind that Pelagic is available for a more cost effective option to all our destinations – barring mid January to mid April 2008 which are already booked.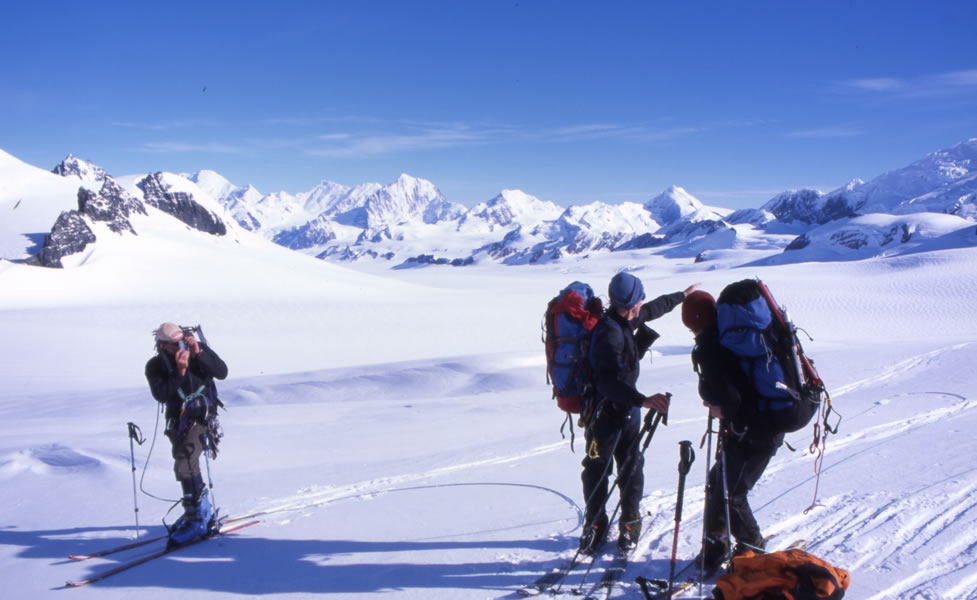 Ultimate Ski Randonne S. Georgia!
Click links below for a few enticing photographs and stories from our previous two trips to South Georgia.
The following slide shows open in pop ups and you will need flash player installed to view them.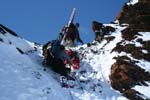 Click image to view a slide show of the Shackleton traverse in Nov 2006 showing ski randonne across S. georgia terrain



Click image to view a slide show of the wildlife expedition in Oct 2007
News Report of South Georgia Wildlife Expedition Oct 2007
News Report of Shackleton Traverse Nov 2007

And here describes the dilemma . . .

". . . . . I experienced for the first time in my life that subtle feeling of joy and sorrow intermixed which comes to all who are born with the love for mountains, joy for the vision and hope of the unknown and sorrow in realizing how many adventures there are to seek, and pitifully short is the life in which to seek them."

Frank Smythe, while sitting in the tea gardens of Darjeeling after an attempt on climbing Kangchenjunga in 1930



Cheers, Skip