NEWSLETTER NO. 21 - 12 JANUARY 2008 - NEW YEAR NEWS FROM ANTARCTICA
Happy New Year from the Pelagic Team in Antarctica!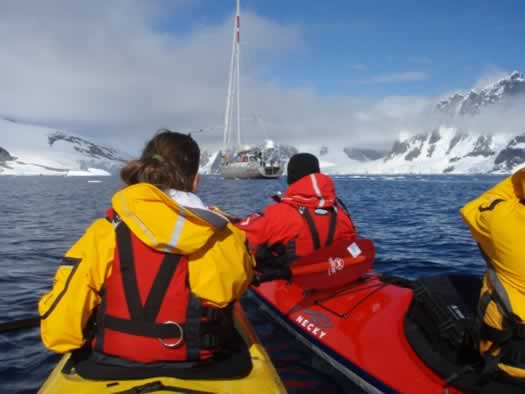 Pelagic with skipper Alec Hazell and mate Giselle Botha are winding up a 42 day charter with NHK, Japanese television, filming fur seals and king penguins on South Georgia. They are due back in Stanley on January 16th and turn around immediately and sail back to the island.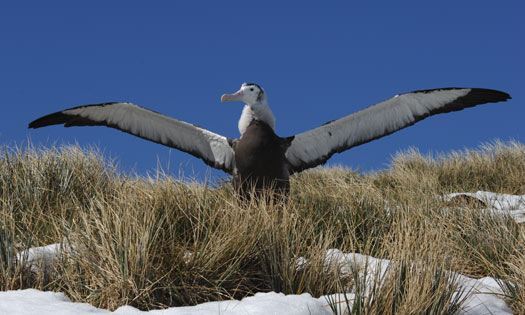 Fledgeling Great Wandering Albatross does some flight testing Prion island S. Georgia
They will be working on behalf of the South Georgia government for February and March supporting a construction team building an environmental boardwalk over the albatross colony on Prion Island.

Pelagic Australis with skipper Stew Richardson and mate Jessica Hay successfully brought back their team of 12 British Schools Exploration Society members from South Georgia mid December.
After a Christmas alongside the famous Micalvi in Puerto Williams they were joined on the New Year by Skip, crew Ollie Hicks and the team of Jon Bowermaster's Oceans Eight Expedition, sponsored by National Geographic. We are currently on the west coast of the Antarctic Peninsula paddling south to Marguerite Bay. go www.jonbowermaster.com for the daily updates or see photos below for progress so far: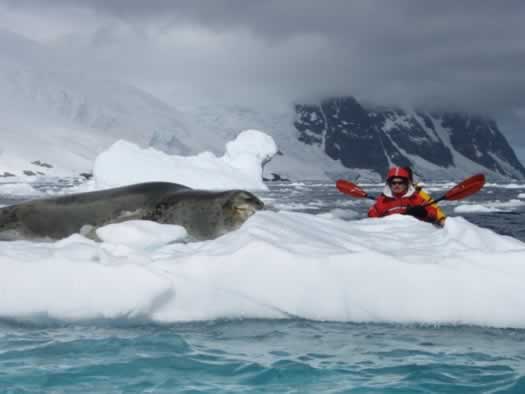 John Bowermaster expedition leader with leopard seal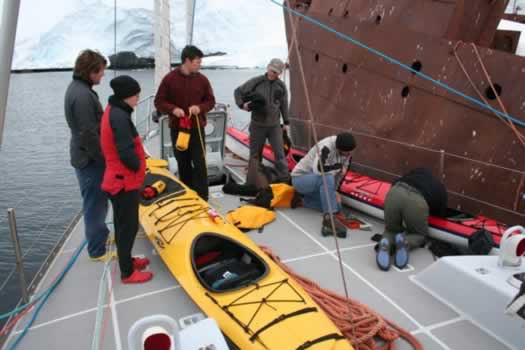 Preparing kayaks Enterprise Island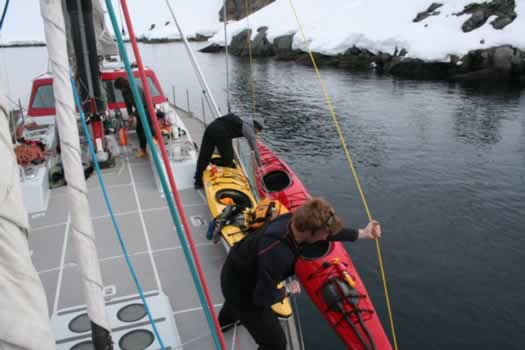 Deploying kayaks from Pelagic Australis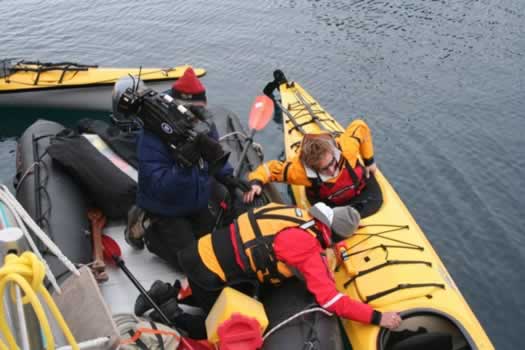 Loading kayaks alongside Pelagic Australis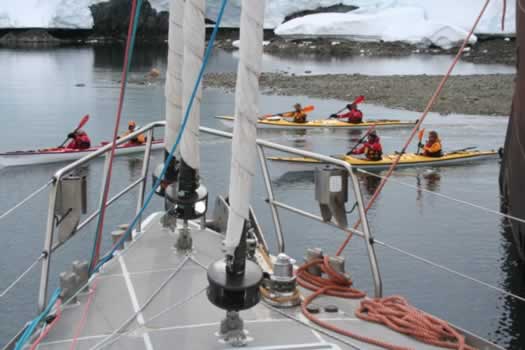 Kayak testing Enterprise Island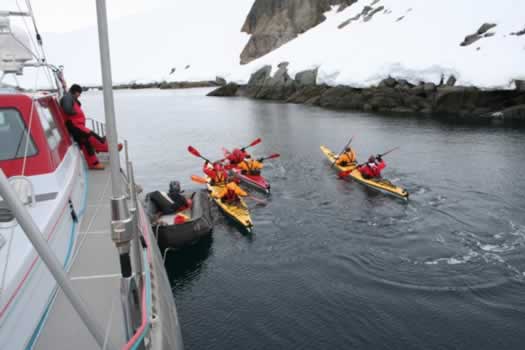 First Kayak Tour Enterprise Island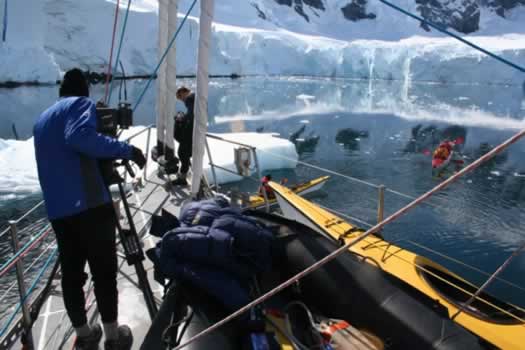 Filming for National Geographic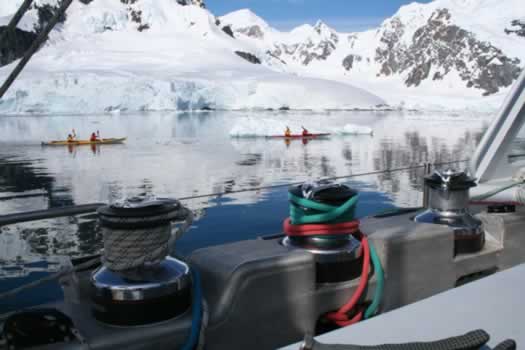 Paradise Harbour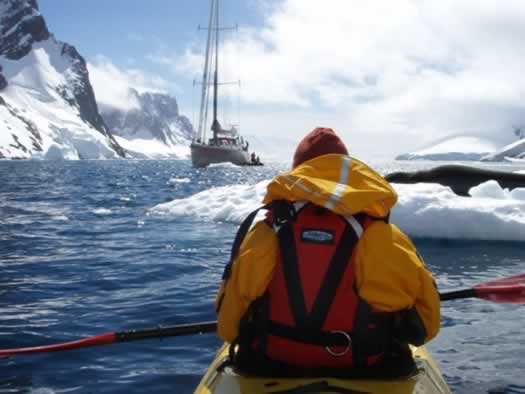 Pelagic Australis in the Lemaire Channel
Trips on offer:

RYA Delivery from Chile to Cape Town May/June 2008 42 days 4 places

This is our best value for money trip that we offer!

Antarctica Feb 09 21 days "Ice with Everything" open

Tierra del Fuego March to April 2009 various

RYA Delivery from Chile to Cape Town May/June 2009 42 days all

Mail Skip on skipnovak@pelagic.co.uk to make an enquiry

"And you, you will come too, young brother; for the days pass, and never return, and the South still waits for you. Take the Adventure, heed the call, now ere the irrevocable moment passes!" said the Sea Rat to the Water Rat The Wind in the Willows


Cheers, Skip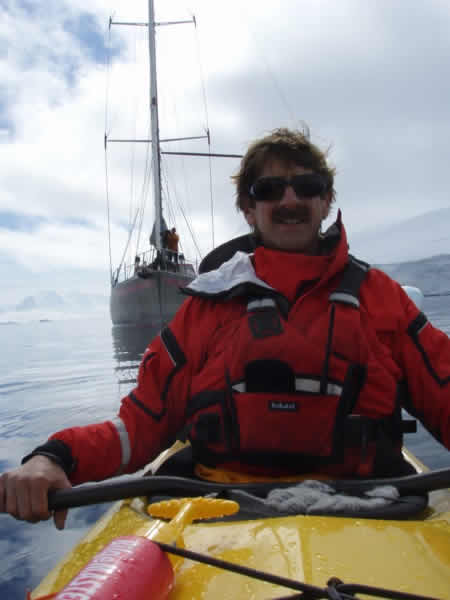 Skip in the Lemaire Channel