NEWSLETTER NO. 22 - 24 JUNE 2008 - ROUND UP ON 2007/2008 SEASON
Well, reality arrived in April with a failed gearbox while on the last days of the April 1st to 14th Tierra del Fuego charter. To make a long story short, not only due to this rare mechanical failure in the first place, plus a UK shipping agent that completely dropped the ball on the airfreight of the replacement unit – the crew only received the new gearbox at the end of May! Consequently we had to cancel the last two end of season charters, a dark moment in an otherwise very full and satisfying season. All charter fees will be fully refunded to the clients (Ouch!) I might add that this is the first time in 20 years (since we began) that we have failed on a charter, so I shouldn't feel sorry for myself. . . but I again would like to apologize to my clients who have been inconvenienced.
After a stressful six weeks in Ushuaia, Pelagic Australis with skipper Stewart Richardson, first mate Jess Hay and crew Chris Harris from the Falklands are currently deadheading across the Atlantic for her annual refit and service in Cape Town. As you can imagine this was not an easy time for our crew, but they weathered it superbly according to our patient, but obviously disappointed guests.
Now on to the successes! The original Pelagic, with Alec Hazell and Giselle Botha, arrived in Cape Town beginning of May, direct in from South Georgia where she was on a two and half month contract to the South Georgia Government supporting the construction of an environmental boardwalk through the Great Wandering Albatross colony on Prion Island.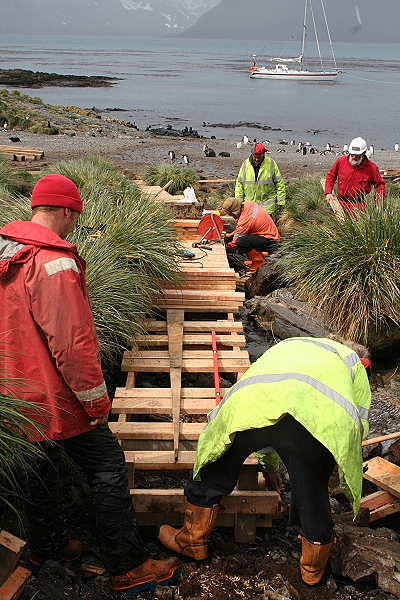 First stage up from the beach. Picture Giselle Botha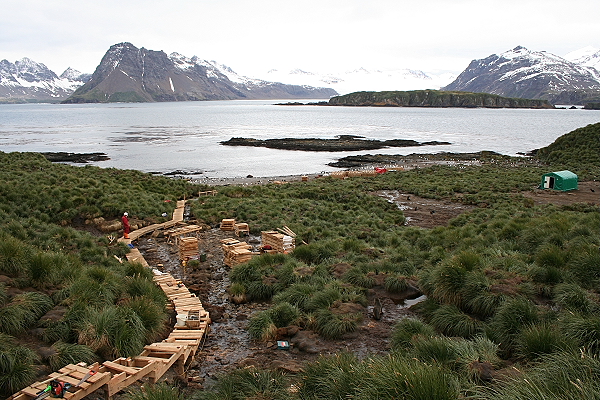 Viewing platform going in Prion Island. Picture Giselle Botha
This controversial project will now allow tourists and visitors to land on the island and passively remain on the structure rather than roaming at will in amongst the nesting birds. Although this project was challenged by many South Georgia stakeholders, the government's alternative was to completely close the island as the tourist numbers have increased to the extent that a solution had to be found to help limit this impact. Having said that, the island will still be closed annually from November 20th to January 7th due to breeding fur seals that dominate the beachhead.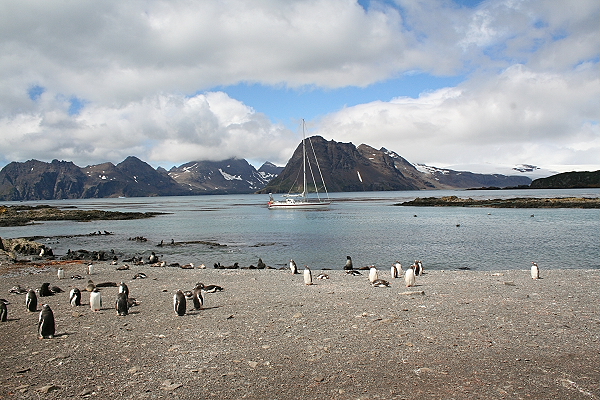 Landing beach at Prion Island. Picture Giselle Botha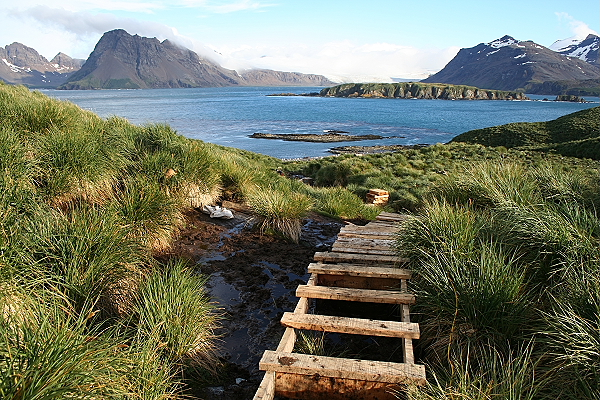 From the summit of Prion Island. Picture Giselle Botha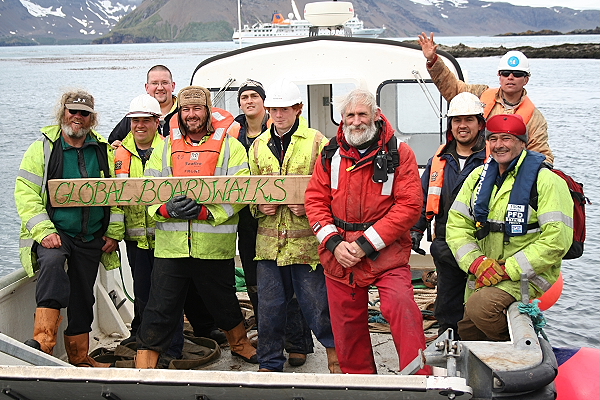 Mission accomplished. Picture Giselle Botha
Next season is filling up fast, mainly with group charters for Pelagic Australis. There are four individual places left on the February 09 Antarctic trip – all other South Georgia and Antarctic cruises have been sold through February. For experienced cold water divers, Amos Nauchom from Big Animals will be on board Pelagic Australis conducting a 21 day bespoke dive charter from end of February 2009 in the Antarctic. One of the prime objectives is to dive with leopard seals preying on penguin chicks. Contact me or Amos directly on amos@biganimals.com as there are a few places left for this exciting dive excursion. More info at http://www.biganimals.com/ult_ant.html

The situation in Tierra el Fuego for next season with the Chilean authorities has gone quiet for the moment. We are taking group bookings only for the time being in hopes that the situation will clarify in our favor. The RYA Delivery from Chile to Cape Town is also on schedule to depart in early May 2009, and two crew have already signed on.

For those of you trying to get me on my old compuserve address, that is now dead – always use skipnovak@pelagic.co.uk

Here are the upcoming slots on offer:

January 31st to February 19th 2009 Antarctica – four slots open

April 21st to May 4th 2009 Tierra del Fuego and Cape Horn

May 13th to June 23rd 2009 RYA Delivery to Cape Town

October 10th to November 7th 2009 South Georgia with Shackleton Traverse option

November 14th to December 12th South Georgia

OR

December 1st to 21st 2009 Antarctic Peninsula – Ice With Everything

January 31st to February 20th 2010 Antarctic Peninsula – Ice With Everything

February 28th to March 20th 2010 Antarctic Dive Option

OR

March 1st to March 14th 2010 Tierra del Fuego and Cape Horn

April 1st to April 14th 2010 Tierra del Fuego and Cape Horn

April 22nd to May 5th 2010 Tierra del Fuego and Cape Horn

May 13th to June 23rd 2010 RYA Delivery to Cape Town

Log on to www.pelagic.co.uk and click on the Programmes menu for full trip descriptions, or contact Skip on skipnovak@pelagic.co.uk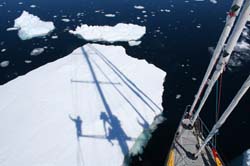 Click image to view pictures from the 07/08 season

Enjoy your southern ocean dreams,

Skip