NEWSLETTER NO. 25 - 1 MAR 09

Left: Pelagic Australis on her second Antarctic cruise of the season

Quick Links
>> 3 Dogs BBC TV documentary
>> Family Time at Christmas
>> Payment incentives for 2009/2010 season

UPCOMING DIVING EXPEDITION

Pelagic Australis with skipper Stew Richardson, and crew Jess Hay and Chris Harris leaves on her fourth Antarctic Peninsula trip this season, this time to support Amos Nachoum's diving group focused on leopard seal predation of penguin chicks. See www.biganimals.com for Amos's extraordinary underwater photographic expeditions. He is planning a similar excursion in 2011, so stay tuned for the next Newsletter to see what he has in the can.


More diving stories to come
THE THREE DOGS - DOCUMENTARY FOR BBC 2

L to R Sir Ranulph Fiennes, John Simpson and Sir Robin Knox-Johnston
Skip, Sir Robin Knox-Johnston, Sir Ranulph Fiennes and John Simpson had an exciting, action packed eight days of filming in the Beagle Channel including a wild ride around Cape Horn in early December based from the original Pelagic.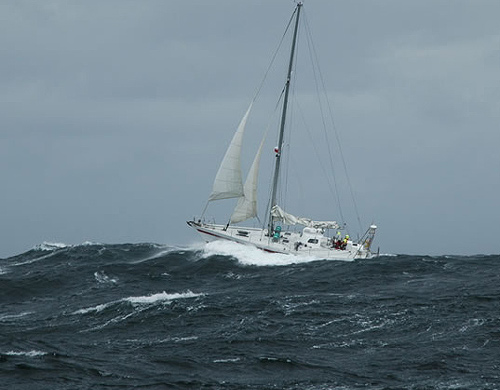 The original Pelagic takes a wild ride round Cape Horn. Photo Hamish Laird
This one hour programme in the series of three, entitled "The Three Dogs," will be aired by BBC2 and followed by BBC World later this northern spring. I will update you on the schedule.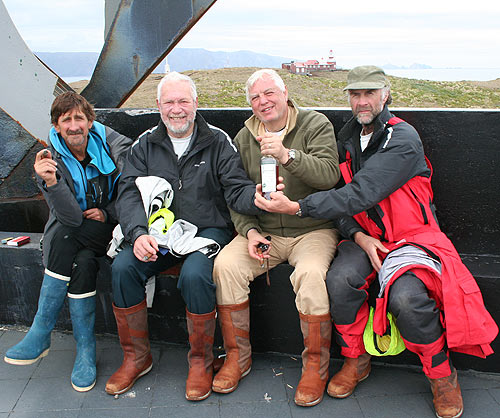 Relaxing at Cape Horn Skip and 3 Dogs
Skip and family then spent almost a month in the channels over the Christmas school holidays (we live in South Africa!) on Pelagic. It was great being in the channels with a relaxed schedule and reliving all the delights of Tierra del Fuego through the eyes of the kids.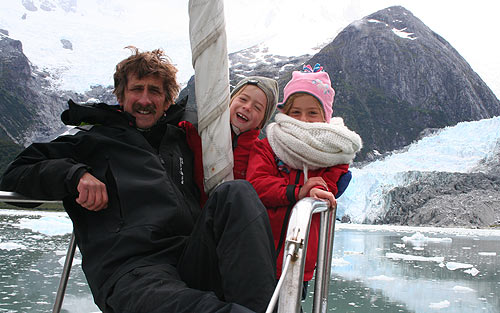 Skip Luca and Lara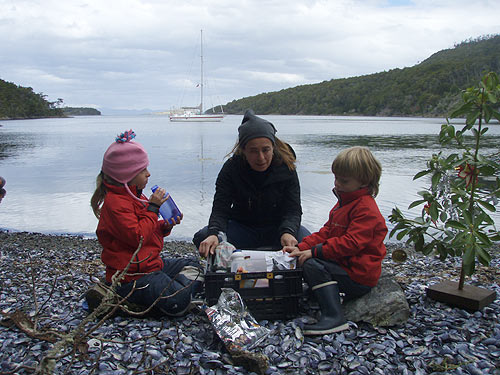 Christmas dinner ashore Lara, Elena and Luca
PELAGIC AUSTRALIS IN ANTARCTICA
Meanwhile Pelagic Australis made her second Antarctic cruise with divers and float testing the new Aire Sea Tiger kayaks.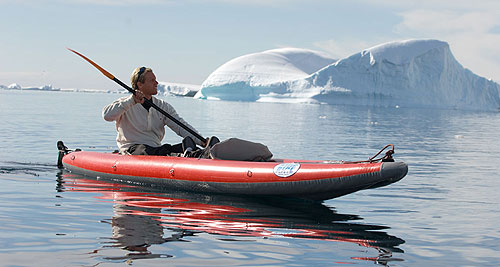 Aire Sea Tiger Kayak in Antarctica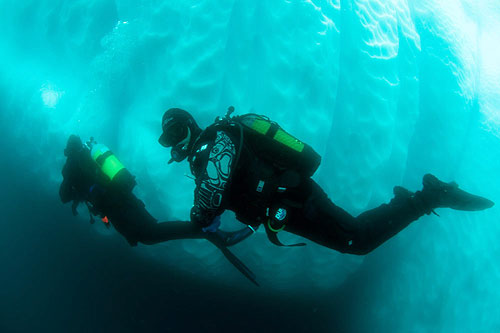 Diving Antarctica
OPPORTUNITIES - CAPE TOWN DELIVERY MAY 2009 - PAYMENT INCENTIVES FOR 2009/2010

With fast and fancy footwork we have managed to fill most of what were inevitable cancellations for this season. The only space left is on our RYA Delivery to Cape Town. This 42 day voyage beginning in Chile and ending in Cape Town might be just what is required to help you weather the financial crisis – bail out, get back to sea and maybe life won't feel so grim. Contact Skip, and see the full details on the web site in the Sailing Programmes Menu.

There is no secret that throughout tourism and adventure travel bookings forward are way down and this is certainly the case for Pelagic Expeditions. In order to encourage people to sign on for 2009/2010 and beyond, we are offering several deposit payment schemes, from the extreme of up front payments in full with substantial discounts, to softer payment options. Contact Skip for the possibilities. Check the Sailing Programmes Menu for availability – it is pretty open!

And don't forget the original Pelagic - in full refit condition - for the less spacious, but no less capable cost effective option.

Cheers, Skip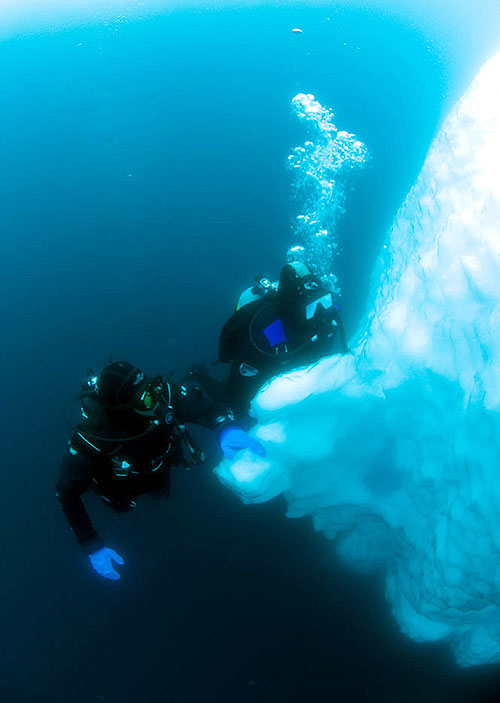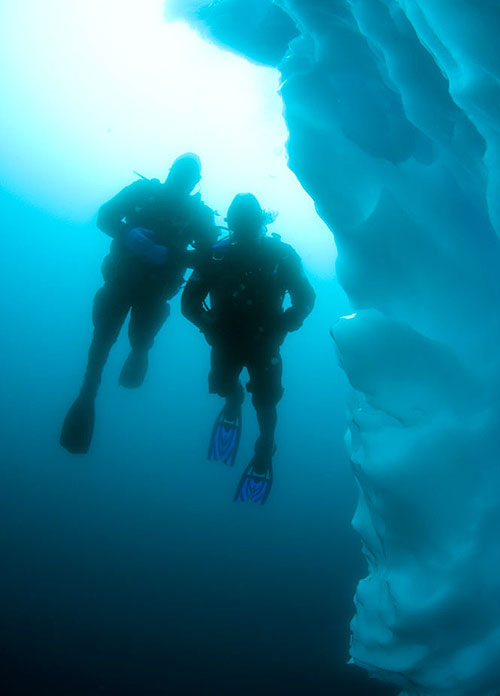 | | |
| --- | --- |
| | Click image to view slide show of all dive trip pictures |
| | Click image to view general slide show of South Georgia expedition Nov 2008. Flash file of .6MB |