About Us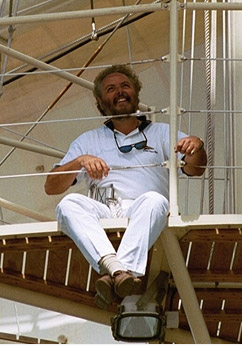 Tony Castro
Fluent in English, French, Portuguese and Spanish, Tony Castro is a world-class designer who has a lifetime of experience. Like many of his peers Tony's career started with racing yachts and his designs have won no less than 5 world championships.

More recently Castro superyachts have won 4 industry awards for design excellence and his client list looks like a who's who of international yacht builders including Jongert, Oceanco, Jeanneau and Royal Huisman. His reputation for designing yachts with outstanding performance was further enhanced by "Scorpioni", a 29m Castro designed sloop, winning the 2010 Superyacht Cup.

Castro has enjoyed enormous success with sail and powerboats since some 7,500 yachts to his design are afloat today, including the popular Laser SB3 at one end of the scale and the 65m, 280 ton square rigged ship "Tenacious" at the other.

In addition to his proven expertise as a naval architect Castro has an eye for style and understands modern composite materials and the need for value engineering.

Today many designers use computer aided design, CAD, but Castro is one of very few yacht designers to use Dassault Systemes CATIA CAD system - one of the very best systems which, in the hands of a skilled designer, allows the visualisation and optimisation of many aspects of the designer's art.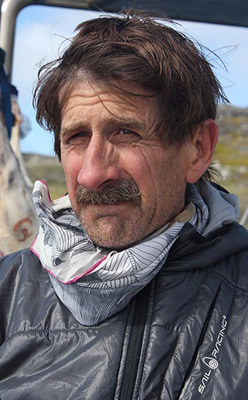 Skip Novak
Skip Novak was born in 1952. He is best known for his participation in four Whitbread Round the World Yacht Races since 1977. In that year at the age of 25 he navigated the British Cutter Kings Legend to 2nd place.

Skippering the Independent Endeavour in 1979, he won the Parmelia Race from Plymouth to Freemantle Australia.

He skippered Simon Le Bon's Drum in the 1985/86 Whitbread Race coming 3rd. He wrote a book entitled "One Watch at a Time" about this experience and it was published simultaneously in England (David and Charles) and in America (W. W. Norton).

In 1989 he was project manager and skipper of the Fazisi, the first Soviet entry in the Whitbread Race, and he chronicled this watershed event in his book "Fazisi - The Joint Venture" which was shortlisted for the William Hill Sports Book of the Year Award in Britain.

Wishing to combine his mountaineering skills (New Zealand and the Alps, expeditions to East Africa, Sikkim, Nepal, Patagonia, South Georgia and Antarctica) with sailing he built the expedition yacht Pelagic in Southampton in 1987 and has since spent every season since in Antarctic waters, many of which were leading combined climbing and filming projects based from his two vessels.

He is frequently asked to comment on high latitude adventuring and ocean sailing by radio, TV and print media and is a regular contributor to many sailing magazines worldwide, including several stints as a columnist for the Daily Telegraph in London.

Briefly returning to grand prix ocean racing on large multi-hulls, in 1997 he navigated the French catamaran Explorer to a sailing record in the Transpac Race from Los Angeles to Honolulu. In 1998 he co-skippered Explorer with Bruno Peyron breaking the sailing record from Yokohama to San Francisco. In January to March 2001 he co-skippered the 33 meter French catamaran Innovation Explorer to a second place in the millennium non-stop, no limits circumnavigation The Race.

In 2002/2003 Skip project managed the construction of his new Pelagic Australis, a 23 meter purpose built expedition vessel for high latitude sailing in order to augment the charter operations of the original Pelagic. Launched in September of 2003 she is the flag ship for Pelagic Expeditions.