Diving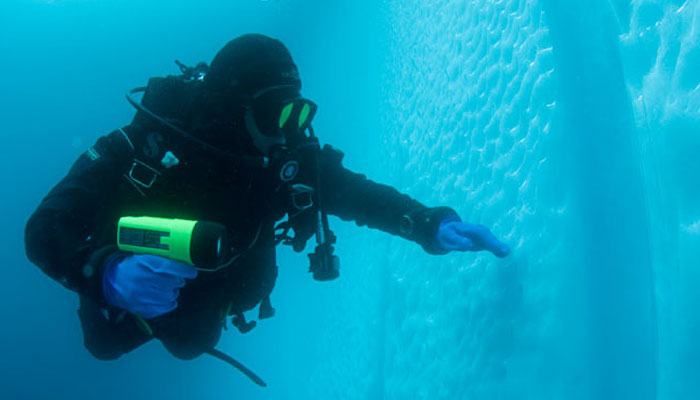 We can run dive projects from the original Pelagic and Vinson of Antarctica however the latter provides the best dedicated dive platform.


In February 2005 we supported the avant garde London artists Olly and Suzi (see www.ollysuzi.com ) diving with and painting leopard seals underwater in the Antarctic, filmed by BBC cameraman Doug Allan (on the team of Life in the Freezer and Blue Planet see www.dougallan.com )


Diving venues include the Antarctic Peninsula (water temperature 0 degrees C), the island of South Georgia (water temperature 2 to 5 degrees C) and the Falkland Islands (water temperature 8 to 12 degrees C)

In all three of these areas diving with marine mammals and penguins are of the greatest interest. Species may include fur seals, crabeater seals, Weddell seals, elephant seals, many species of penguins and humpback whales.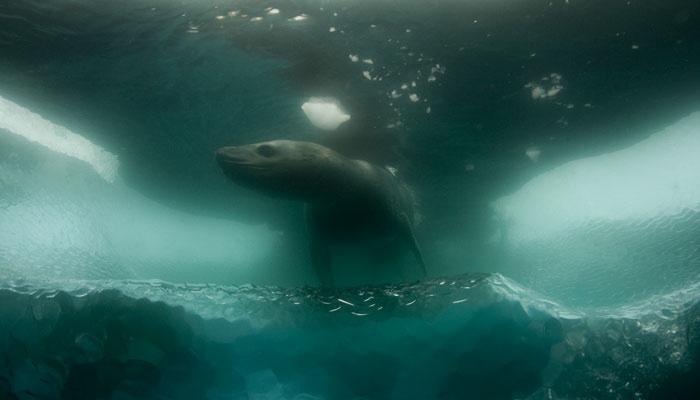 Leopard Seal by George Duffield
For film makers, scientists and wreck divers, the attractions are obvious. For amateur divers seeking an exotic location these high latitude destinations are hard to beat, but it must be borne in mind that because of the harsh nature of the climate the dive portion of the holiday must be seen as an adjunct to a much broader experience of just being there. One dive a day in 0 degrees C might be enough!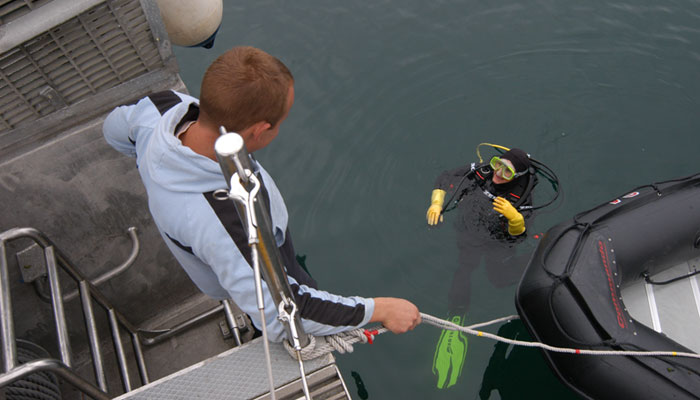 Stern platform Pelagic Australis

Features and Equipment on Vinson of Antarctica include:

>> Bauer Junior compressor operating at 240 bar, driven by electric motor

>> Spare Bauer Junior compressor petrol engine driven (mobile)

>> Dive platform and fixed boarding ladder on vessel's stern

>> 14 x 10 liter bottles with twin valves for both DIN and A frame

>> 120 kg of classic belt weights in various sizes

>> Oxygen bottle and giving set operating at 2 and 4 liters per minute

>> Bulk stowage in forepeak and lazerette for diving gear and misc equipment

>> Hanging stowage for wet suits and dry suits

>> Heating arrangement for drying equipment overnight

>> 2 x shower compartments with hot water on tap

>> 2 x 4.0 meter Zodiac inflatable dinghies


A few facts and suggestions:

We can cater for 8 diving clients maximum and can handle two dives per day in a single area if need be and suggest limiting the number in the water at any one time to 4.

For amateur divers, we insist on shallow water diving only (less than 15 meter) in the case of the Antarctic Peninsula and South Georgia. The wildlife will in any case be near the surface.

Because there is no hyperbaric chamber in any of these locations, shallow water diving is fundamental, with the risks considered.

We require that there is at least one PADI or equivalent Dive Master in the group and that all members of the group have some cold water diving experience.
All diving clients must submit a detailed explanation of their diving experience with copies of their licenses.
Depending on the level of experience, two members of the group with a Dive Master rating possibly will be required.
Client's regulators must be rated for 0 degrees C.
The Pelagic Medical Form in addition to the standard version will have to include an additional comment by the doctor giving the OK for his patient to undertake cold water diving.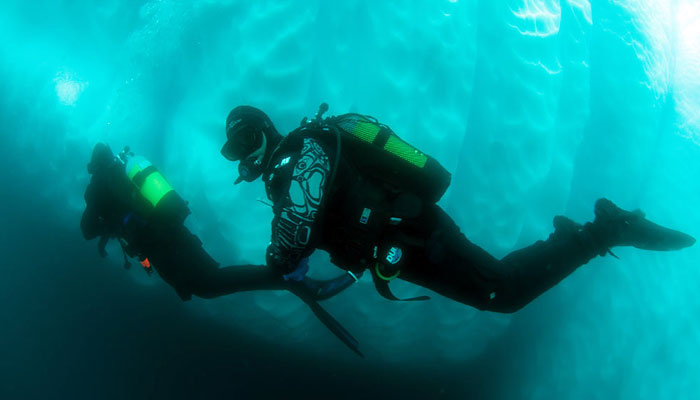 IMPORTANT TO NOTE:

Pelagic Expeditions is offering Vinson of Antarctica as a dive platform, but we do not 'organize' dive charters as such. Furthermore the sailing crew of the Vinson of Antarctica will not be responsible for the diving activities. In the case of amateur divers forming a group and chartering the vessel, their Dive Master(s) would take all responsibility for the group once 'over the side.'
With 15 years experience of servicing the needs of expeditions to Antarctica and the Southern Ocean Pelagic Expeditions can offer both consultancy and support to expeditions of every type including those wishing to re-enact great explorers exploits, conduct scientific surveys, make films, dive, climb, canoe and snowboard.

Our consultancy services are primarily for superyachts wishing to visit the region and over the years we have advised and/or provided ice pilots for amongst others Metolius, Hetairos, Passe-Partout, Adix, Mertsi-Louise, Kentra, Galileo and Chay Blyth's Challenge Business.

Our sea based mountaineering project support experience is second to none in this region and the meticulous preparation and care needed for this most demanding of all activity underpins all our other expedition support work..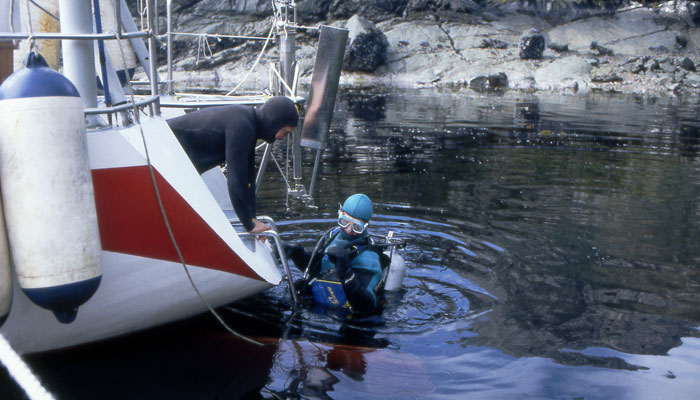 Diving off Pelagic