24.09.2011 - News Letter 38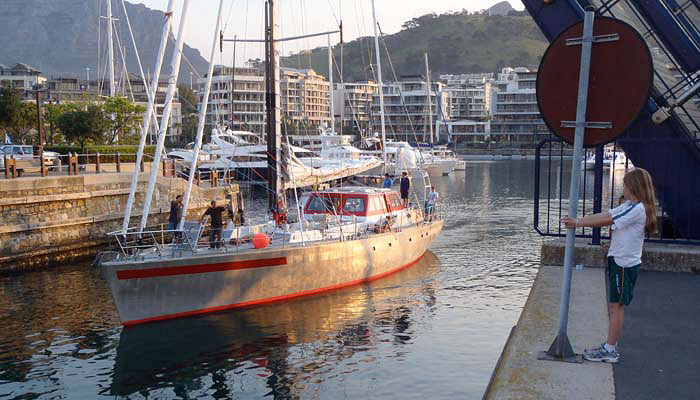 Lara sees Pelagic Australis off from Cape Town
Pelagic Australis is well past the 'point of no return' on her way to Stanley after an extensive refit. Cape Town has been our refit base for several years now and it is a superb place to get a job done. I want to pay particular thanks to our Test Team Partners and their local representatives including Quantum Sails, Harken and Raymarine, and of course our clothing partner Sail Racing. In particular a big thanks to the team at Southern Spars, especially Chris Boock, Marco Grandi from Grandi Manufacturing, Manuel Mendez from East Pier Boatyard, and many others – and of course Chris Harris in charge assisted by Gcobani Mfobo who actually did the work on board (while I paid the bills).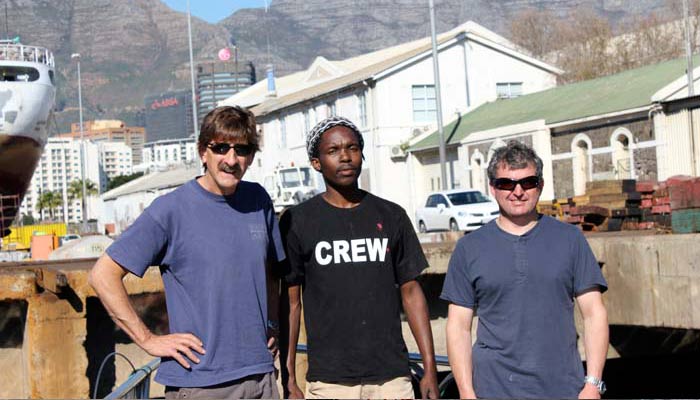 Refit team
Delivery skipper Magnus Day (veteran from Pelagic Australis 2005) Kali Kahn, engineer and Pelagic skipper Chris Harris plus Dave Roberts (with us again this season) are taking her across with four guests. You can follow them on the Tracker.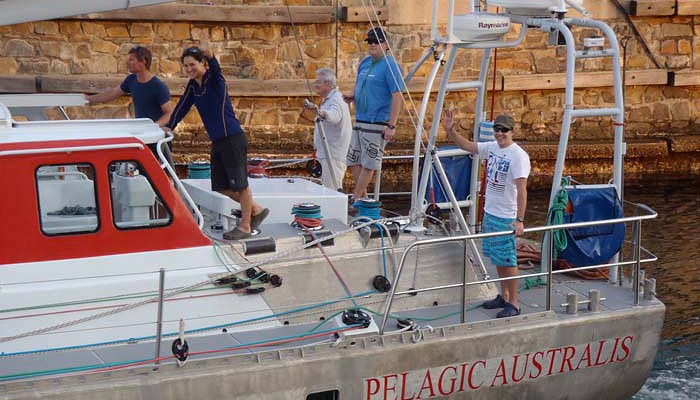 Delivery crew depart Cape Town
Season skipper and mate Miles and Laura (nee Parish) Wise will also be back again on Pelagic Australis, but joining in Stanley next week prior to their working honeymoon on South Georgia – they just got married on September 22nd – that's the spirit!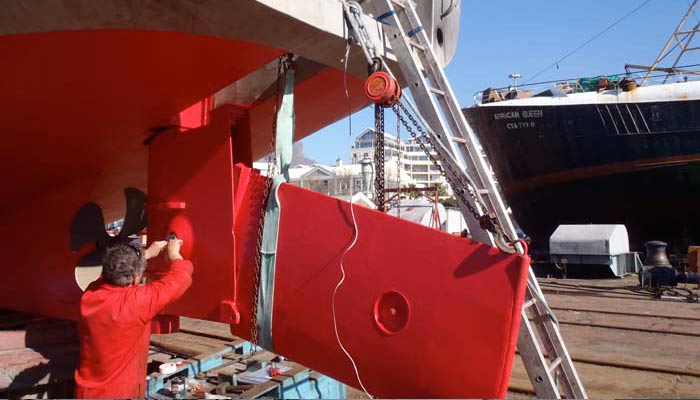 Rudder after 5 days work!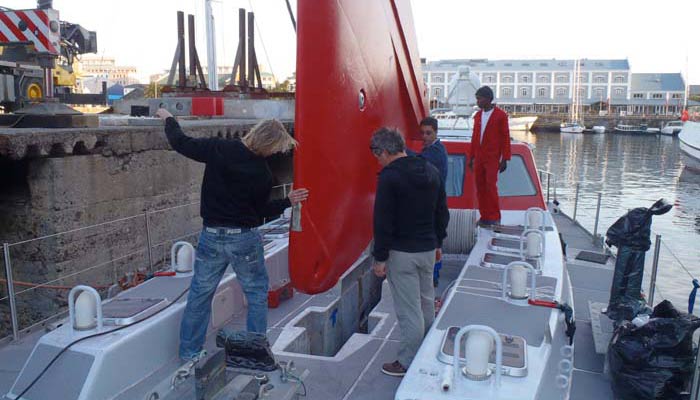 Keel goes back in
| | |
| --- | --- |
| Click image for refit slide show | Sailing Magazine Article: For all of you Pelagic veterans – I mean the original boat – take the time to read this article I wrote for the American Sailing Magazine's 45th anniversary issue – many of you were part of this story. Think back to when it was all so simple . Download a pdf of the article here>> |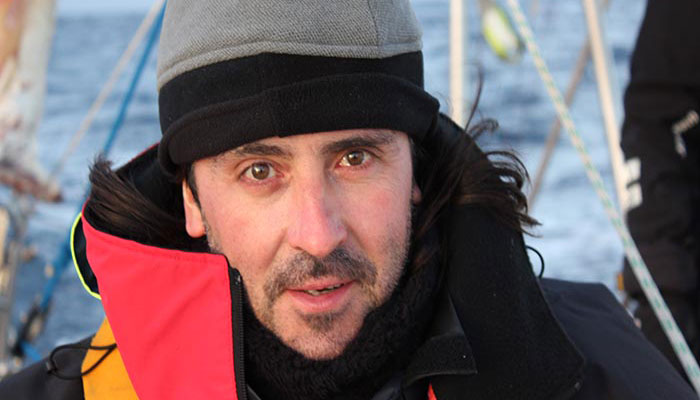 FYI everyone in the UK and whoever else can get BBC2 – in mid to late November the BBC will air Colin Murray's documentary about William Speirs Bruce and the Scottish National Antarctic Expedition of 1902 04. Presented by the British housewife's favourite Neil Oliver (left) this project was supported by Pelagic and Ice Warrior Logistics www.icewarrior.com last February in the South Orkney Islands. This promises to be a cracker of a program – exact dates will be advised in a subsequent announcement.

WHAT'S ON THE BOIL FOR THIS SEASON

October 2011 South Georgia on Pelagic Australis with Stephen Venables www.stephenvenables.com and I leading 8 Brits on the Shackleton Route – my 4th attempt, his 3rd. We hope to bag an unclimbed peak or two on the way. Watch the News section for weekly updates and also Laura's blog. In November Pelagic Australis will visit the island again on our scheduled wildlife cruise.

In December 2011 Pelagic is hosting the Oceanites group www.oceanites.org for a bird survey of some remote sites in the South Shetland Islands. It is a privilege to be working with Oceanites who have been monitoring bird populations and tourism impact for over 20 years on the Peninsula.

January 2012 – Film project on the Peninsula with the environmentalist, author and film maker Jon Bowermaster in conjunction with Giant Screen in America. Jon's Oceans Eight team was with us in 2008 and produced Terra Antarctica, an environmental film using kayaks as the mode of travel. Based on the success and critical acclaim of that production we are now going 3D! For an overview of a series of these films and to read his exceptional blog go www.jonbowermaster.com

February 2012 – The Swiss are back again! Mountain supremo Romolo Nottaris will be making his 5th expedition with us since 1993, again with a group of friends from Lugano, on board the big boat. We will be attempting specific climbing objectives in the Gerlache area of the Peninsula.

Well, after all this (if I have a family to come back to . . . ) I will take it easy for a few weeks, or months . . . . are there any tropical holidays going in contra?


TRIPS ON OFFER FOR 2011/2012

Still two places available for the November 2011 South Georgia cruise – have to be quick to organize though. Contact Skip on skipnovak@pelagic.co.uk tel: +27 724324277 and copy to the web site address.

Tierra del Fuego – 2 weeks beginning April 9th – 5 places available.

Delivery to Cape Town May/June 2012 – 2 places available.

Always looking ahead to 2012/2013! Let's plan a trip together!

Cheers, Skip

Cape Town