21.10.2022 - Pelagic Expeditions Newsletter October 2022
South Georgia - The Alternative Shackleton Route Expedition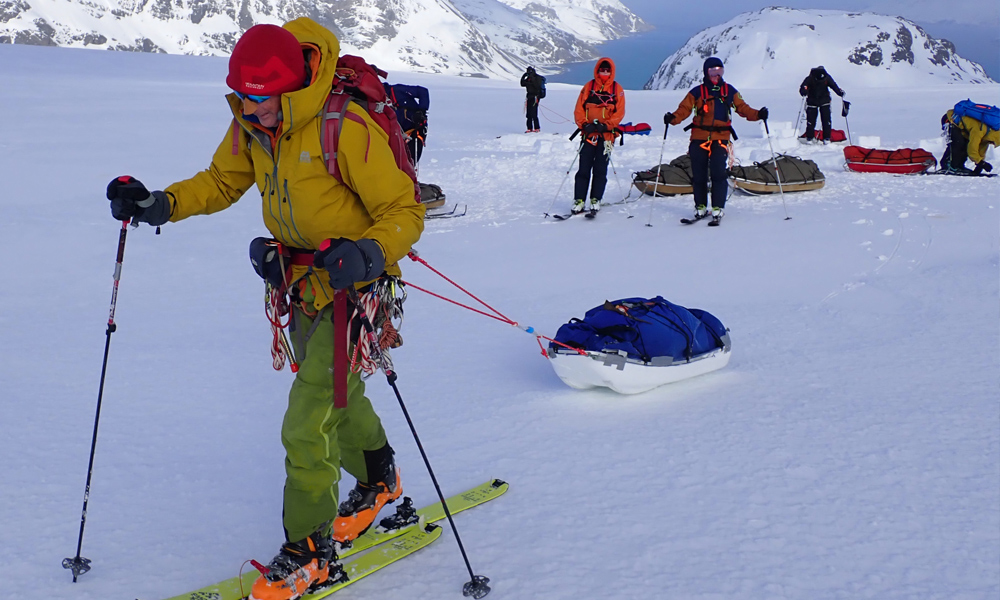 A stiff pull up from King Haakon Bay
Well, after two years of Covid cancellations we have finally pulled off a fantastic early season ski traverse on South Georgia – The Alternative Shackleton Route – one that Shackleton, Worsely and Crean could have done and arrived at the same place at the whaling station at Stromness Bay.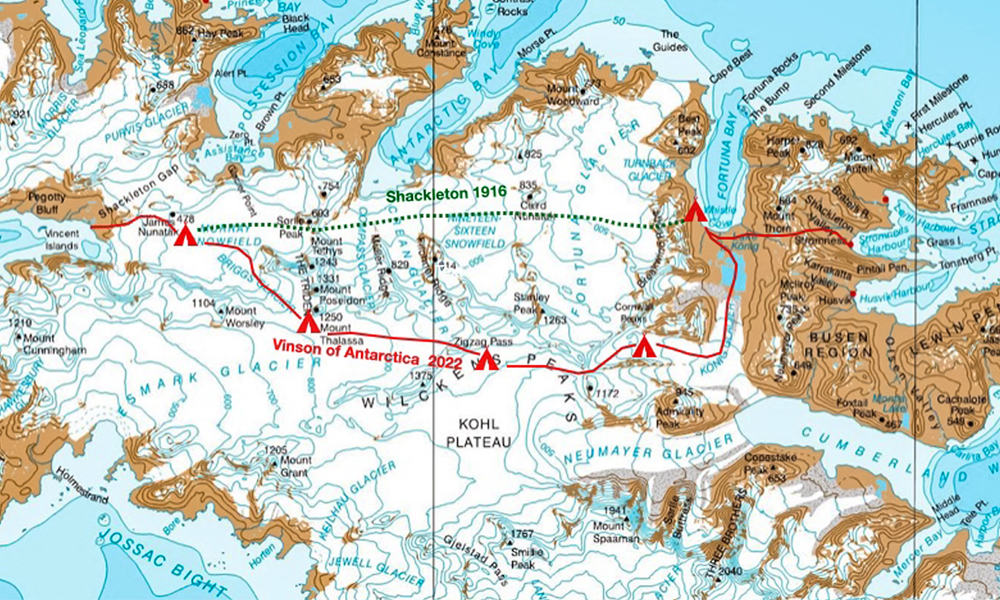 Comparison of Shackleton's 1916 route with Vinson of Antarctica 2022 route
Led by Stephen Venables and me our seven like minded souls enjoyed a spell of spectacular good weather during six days in the field, with five camps and crossing four cols. Mind you, we had to wait four days to start in some pretty atrocious weather at the northwest tip of the island. See the full slideshow of the trip below.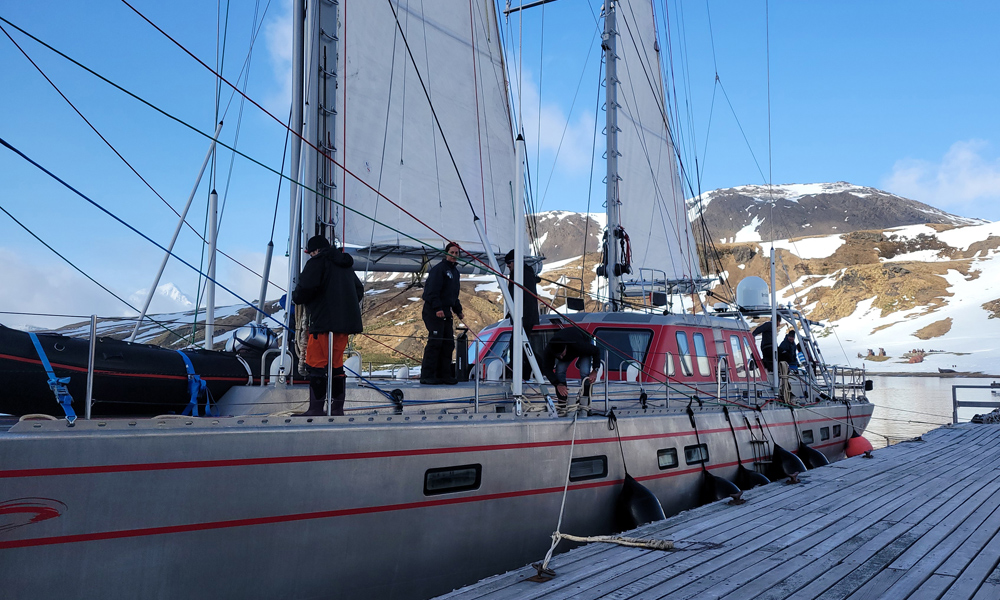 Vinson of Antarctica prepares to sail off the jetty at Grytviken
I will leave it to some of our team to tell their stories of this adventure that you can read on the Vinson of Antarctica blog page here: https://www.vinsonofantarctica.org/en/blog
Other News
I have just come back from KM Yachts in Holland checking on the Pelagic 77 Boat no. 2, scheduled for launch in January 2024.
The original Pelagic after an arctic holiday season in Greenland and Baffin island is now back in Lyman Morse Shipyard in Maine for the winter.
Going forward Vinson is now on a reconnaissance cruise in the Falkland Islands, guided by Pelagic veteran and Falkland Island resident Giselle Hazell-Botha. Kenneth and crew then host a streaming service film team on South Georgia in December and I am back on board for another film project in the South Sandwich in January. No let-up in sight for the demand for this impressive (if I don't say so myself) expedition sailing vessel.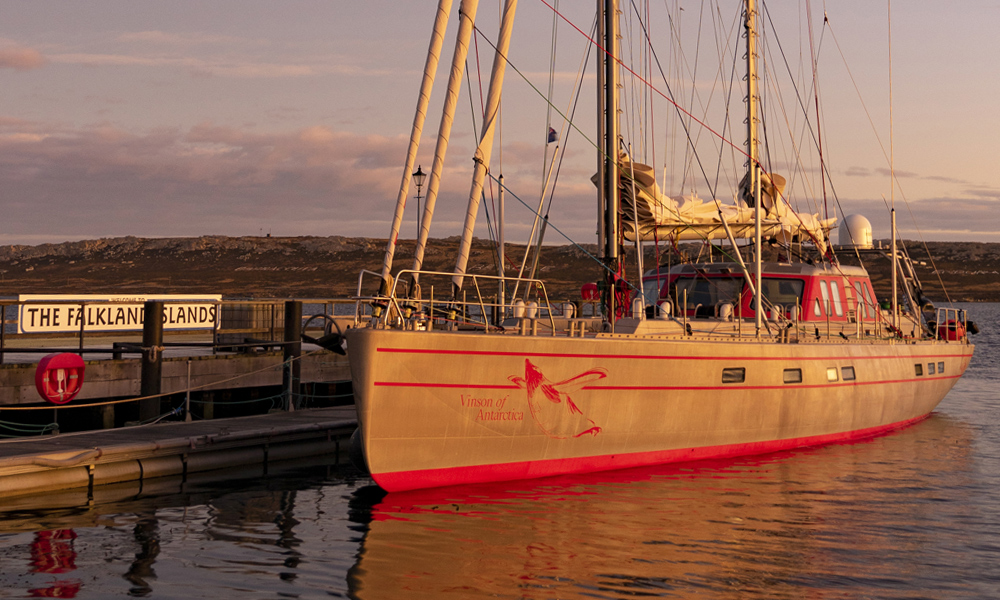 Vinson of Antarctica tied up in Stanley
We have one space left for the March/April RYA programme that begins in Chile, ends in Cape Town which includes the Ocean Yacht Master syllabus and a cruise through the Beagle Channel and around Cape Horn. See the full deal here: http://www.pelagic.co.uk/prog_del2023.asp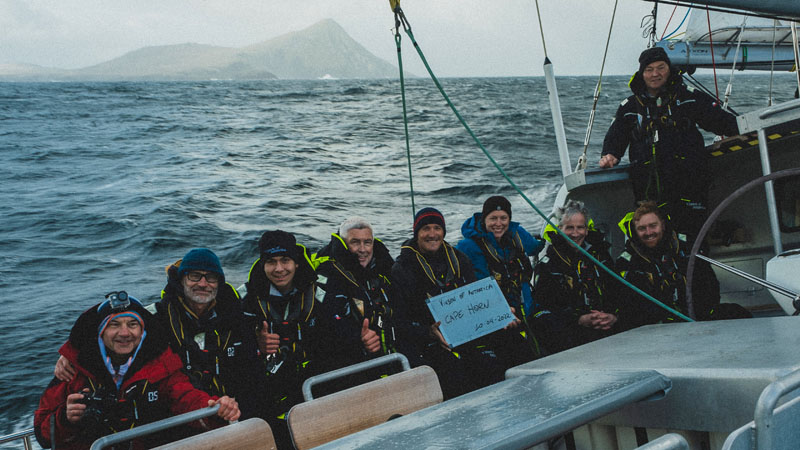 Rounding Cape Horn on the 2022 Beagle Channel and RYA training cruise
Contact me direct to snap up this slot.

Cheers, Skip