01.10.2014 - Winter Expedition to South Georgia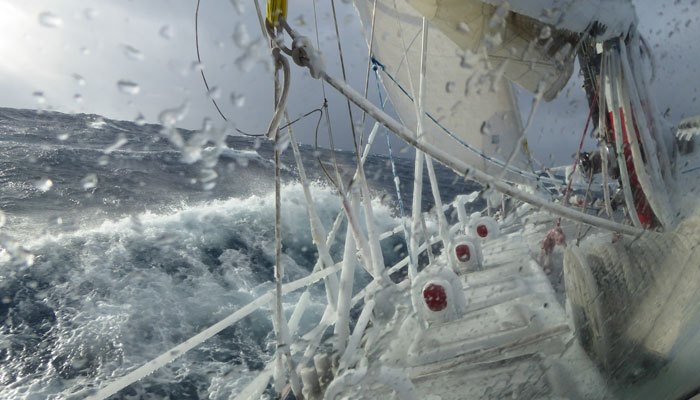 Ice, 3rd reef and staysail on the way to South Georgia
Pelagic Australis back in Stanley

Our experiment in a winter expedition to South Georgia was a resounding success, but as usual with all things in a real adventure, uncertainties were part of the mix. The winter weather was ferocious up front, thwarting our original mountaineering plans at the south end of the island, but our fallback position resulted in our team of six climbing three virgin summits of the Trident massif in the north central section.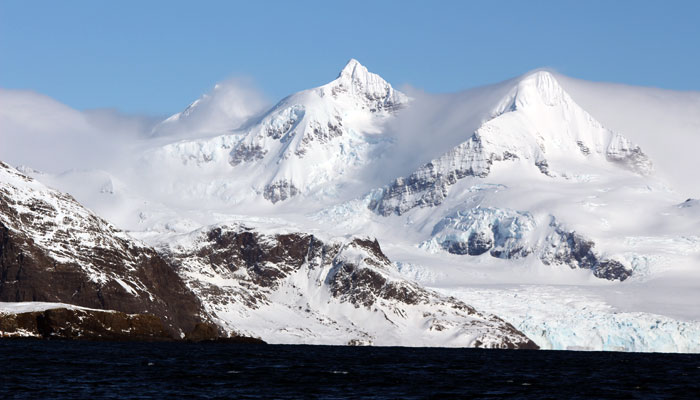 Three peaks of the Trident from Antarctic Bay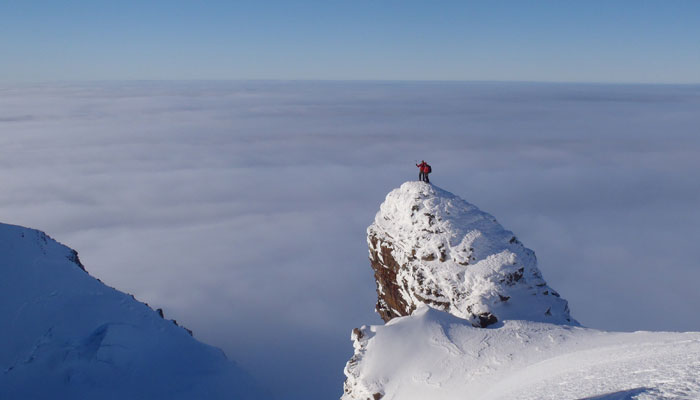 Outlyer of Trident Mid Peak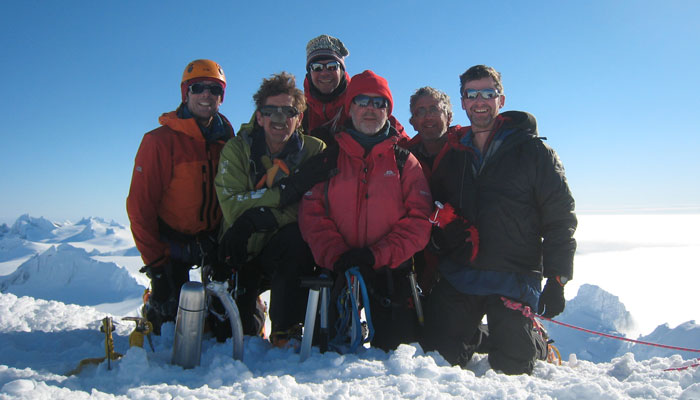 Time to spare, summit Mid Peak

Slideshow of the Trident climb highlights

Video of sailing with icing
We descended in a rain storm which was uncharacteristic to say the least for that time of year! See the full story in our post expedition report and the captioned picture gallery here>>.
Other news

Pelagic Australis will begin her usual season on her 28 day expedition cruise to South Georgia. Skipper Magnus Day and his crew of two have a full season ahead, see below for availability.

Pelagic is nearing the end of a mega refit in Cape Town under the direction of Alec Hazell and Manuel Mendez at the East Pier Boatyard. This gives another 'life' to the 26 year old veteran. She sails for Stanley at the beginning of November with Dave Roberts at the helm. We are accepting volunteer crew for a small fee.

There are only two places left on the Westwind Project with the climate change team from the University of Maine for next October on South Georgia. We are looking for climate change students on a gap year, or anyone interested in supporting this ice coring project who can ski and carry a load up the mountain. See Westwind prospectus here for more detail.

Stephen Venables continues his partnership with Pelagic Expeditions and is returning to the Antarctic Peninsula in January 2016 for another ski mountaineering expedition of 28 days. Download prospectus here>>.

Pelagic consultancies continue for super and mega yachts visiting the Antarctic with projects for a 120 foot sloop and a 170 foot ketch.

Lastly, for those of you who are retired, on holiday in a comfortable chair or need a distraction from the frustrations of whatever, you can read my 'life story' in the super/mega yacht magazine Yachting Matters. Be warned it is 29 pages long, and although yes I have done a lot, there is much still to do. Download the pdf here>>
Availability

Antarctic Peninsula – December 1st 2014 2 places available

Tierra del Fuego/Cape Horn – March 7th 2015 3 places available
Delivery to Cape Town May/June 2015 - 2 places available

See the Programmes Menu for the trip descriptions, and contact Skip directly on skipnovak@pelagic.co.uk to find out more

Cheers, Skip