25.11.2011 - Press Release - New Collaboration Offers Film Crews And Adventurers Unrivalled Expertise


London: NOVEMBER 25 2011: Two titans of global exploration and discovery are joining forces to offer film crews and adventurers unrivalled expertise in land expedition and yachting adventure in the world's most exciting and inhospitable regions.

Ground breaking explorer and BBC guide Jim McNeill who runs UK based Ice Warrior expeditions (www.ice-warrior.com ) and yacht skipper Skip Novak famed for Whitbread global race successes and sea adventuring with film crews are planning an unrivalled service.
Jim, whose latest high profile involvement, Frozen Planet, is currently being shown on BBC said: "I'm delighted to announce this collaboration which now means TV and Film companies, have a one-stop-shop for advising and safety planning through training, clothing, equipping and leading expeditions into the extremes.

"Collaboration will mean tv and film production companies and businesses will have the benefit of huge experience - well over 60 years between us, of leading and facilitating expeditions on water as well as on land and ice.

We will also be working on a number of Arctic and Antarctic expeditions as part of the Ice Warrior and Pelagic Expeditions portfolio available to all adventurers and people wanting to experience life-changing expeditions."

Cape Town based Skip Novak is best known for participation in four Whitebread Round the World Yacht Races, including skippering Simon Le Bon's much publicised yacht, Drum. He later combined his mountaineering skills to run a business called Pelagic Expeditions providing logistic services for many film projects involving sailing, mountaineering, diving and wild life.

Jim McNeill, is a recognised expert on tv and in print about modern-day exploration, habitat and global change. He added: "I don't admire people easily but Skip and I work together easily and efficiently and have similar styles and same principles. This will be a superb collaboration which I am looking forward to.

"We are both still alive after many dangerous expeditions because of careful planning and attention to the smallest detail. Our combined knowledge and expertise will be immensely beneficial to people planning events of all kinds."

Skip's Pelagic fleet are familiar in the far south in Antarctica, Cape Horn, the Falkland Islands and South Georgia as well as Arctic destinations including Greenland, Svalbard and Canada.

"My expeditions are off the trade routes for people looking for adventure and film crews involved in film investigation. We are the dream team when it comes to extraordinary expeditions requiring extraordinary expertise. I am looking forward to working with Jim in this new adventure together."

ends


Important Notes to news desks:
To book an interview with Jim McNeill contact Carla Delaney at 01628 526456 or 07596125543 delaneypr@aol.co.uk <mailto:delaneypr@aol.co.uk> . Other photos available. Arrangements can also be made to talk to Skip Novak on +27 724324277 skipnovak@pelagic.co.uk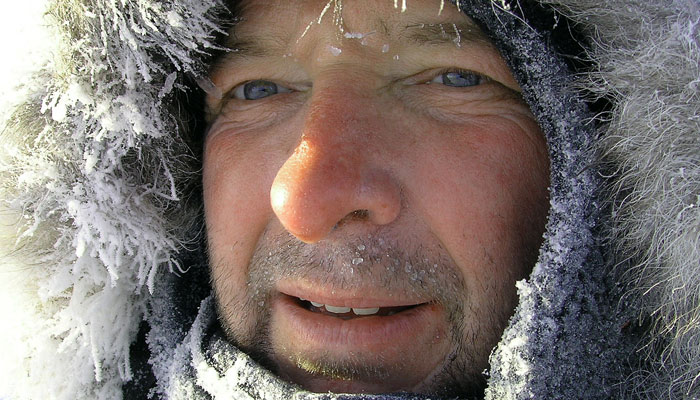 Jim McNeill is based near Windsor and has clocked up 28 years of polar travelling and 34 years of expeditioning; thousands of miles mostly on nothing but skis and dragging his world behind him. Few, if any, have that breadth and depth of experience in extreme environments. He has reported for ITN and CNN from the middle of the Arctic Ocean and his guiding, safety and survival expertise is employed by Film and TV production companies on location all over the world – hot as well as cold, high as well as deep.
Having a successful, multi-disciplinary background his military, commercial, fire & rescue and expeditionary skill-sets are put to good use offering any film or television production company comprehensive support to bring their production to fruition – no matter where it is.
Recent film credits include:
• BBC - Frozen Planet

• BBC - Last Explorers (talent also)

• BBC - Human Planet

• BBC - Row to the Pole

• BBC Natural World – White Falcon, White Wolf

• BBC Natural World – Highland Haven

• BBC Natural World - Orinoco

• BBC - How Earth Made Us

• Marvel Entertainment – Captain America

In production:
• BBC - Last Explorers

• BBC – Operation Iceberg (possibly talent also)

• BBC – Great Arctic Row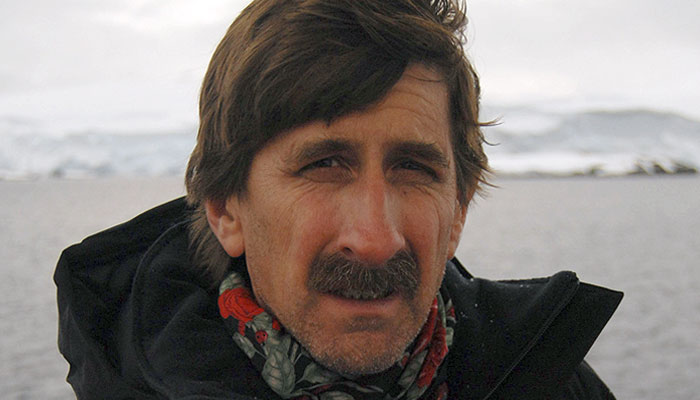 Skip Novak participated in four Whitbread Round the World yacht races and has written two books about his many experiences – 'One Watch at a Time' and 'Fazisi- The Joint Venture' about involvement with the first Soviet entry in the Whitbread Race. He built his first expedition yacht , Pelagic in 1987 and has since grown a reputation around the world for tough and demanding but thrilling expeditions in his two specialist vessels. His flag ship, the 23 meter Pelagic Australis was launched in 2003.

Prior to the 1950s, climbing expeditions to remote peaks started with days, or weeks, spent at sea. When the French flew to Annapurna in 1950, the era of nautical travel practically ended. But some individuals still choose to combine open water and the climbing life.

Skip is a renowned 'nautical mountaineer' who started his sailing career in Lake Michigan where he grew up, messing about in small boats. He refers to himself then as a "freshwater pirate" and still has a thirst for adventure. After many years on the international yacht racing circuit including five circumnavigations, his focus evolved into expedition sailing in high latitudes pioneering sailing charters in cold climates. Skip is frequently quoted in the media on ocean sailing, safety issues as well as Antarctic policy and regulation. He also contributes to many marine related publications worldwide. View Past Clients on the Pelagic web site as a statement of capability.