20.01.2012 - Report from Antarctica and TV Programme Alert

Greetings from the Antarctic Peninsula from the Pelagic Australis team.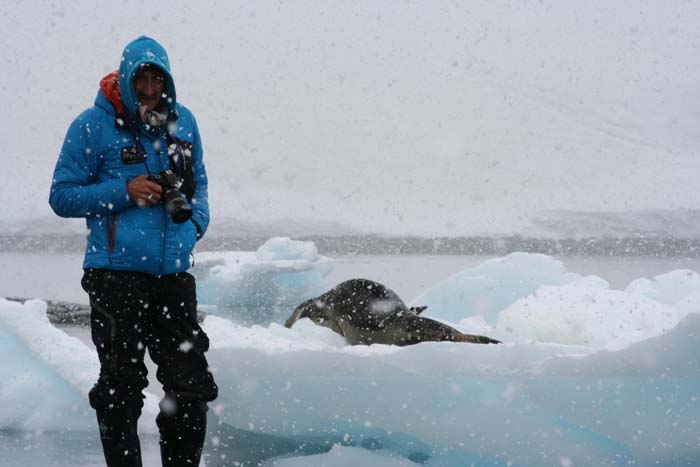 Skip with Leopard Seal on ice floe
Last winter was the coldest on the Peninsula in 40 years , so say the scientists. Consequently the central section of our cruising ground is still beset by brash and last years sea ice. No ships nor yachts have been south of the Lemaire Channel.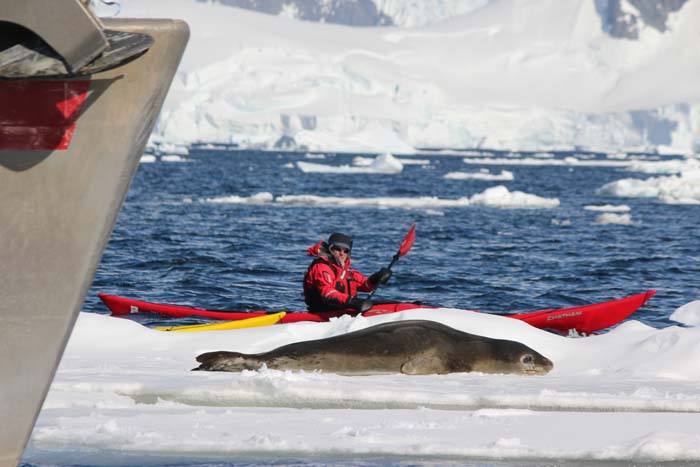 Jon Bowermaster canoes past a dozing Leopard Seal
In spite of this, we are continuing our filming in 3D of the wildlife, ice, station life and landscapes for Jon Bowermaster's Ocean's Eight Productions (www.jonbowermaster.com) in conjunction with Giant Screen Productions from Chicago.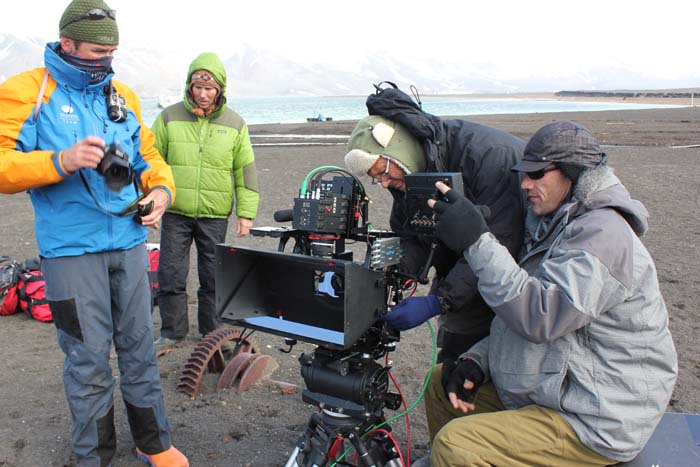 Filming in 3D is a whole different ball game!
Filming in 3D is a whole different ball game, working with big and delicate equipment needing constant set up and alignment, but so far our logistic support infrastructure has been coping – just! We will be putting up a photo gallery and video clips of this challenging filming expedition in early February via another Newsletter.
OTHER NEWS
· Pelagic Expeditions has entered into a significant collaboration with Ice Warriors from the UK. Run by Jim Mcneill, Ice Warriors is a logistic support provider for films and expeditions in polar regions. Having worked together last February on the BBC film in the South Orkney Islands on board Pelagic, we came to the conclusion there was symbiosis between our two organizations in order to expand both Pelagic Expeditions operations in the Arctic, as well as Ice Warriors remit in the far south. See www.ice-warrior.com for a description of their activities and extensive track record and this link to their press release (Johnny – you need to find the link of this announcement on his site)
· On that same subject, for viewers in the UK (and those abroad who know to fiddle the BBC I Player to make it work outside of the UK), watch the South Orkney's film presented by Neil Oliver on Sunday January 29th at 1900 on BBC2.
· Pelagic has successfully returned to Ushuaia after her penguin survey on Deception Island hosting the Oceanites team. They had tough conditions including being icebound for a time in the caldera. See www.oceanites.org for more information. Skipper Chris Harris's blog is certainly worth reading on http://www.sailblogs.com/member/ice/ .
· Skip is off in early February for a 30 day climbing expedition to the Antarctic with his best clients, Romolo Nottaris and friends from Lugano. His 5th time on board! There is a surfeit of climbers roaming around on yachts (mainly French) so all our targets are now top secret!
AVAILABILITY
Not much left for this season. . . . .you left it too long!
However, the April 9th Tierra del Fuego cruise still has space, but several clients in the wings are ready to commit. If you are quick, you might sneak on board.
The Delivery from Chile to South Africa in May/June has one place available. Again, going, going, . . .
2012/2013
We are starting to get serious interest for South Georgia for the November departure, which might include ski touring or possibly the Shackleton Traverse. October is still wide open.
Tierra del Fuego two week cruises in March and April likewise.
Contact me on skipnovak@pelagic.co.uk and it will be relayed to me on board.
See below for more low res pictures by satellite
Cheers, Skip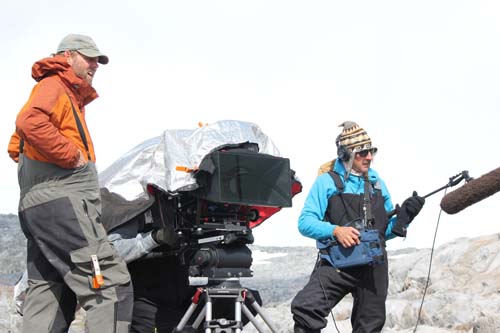 Camera work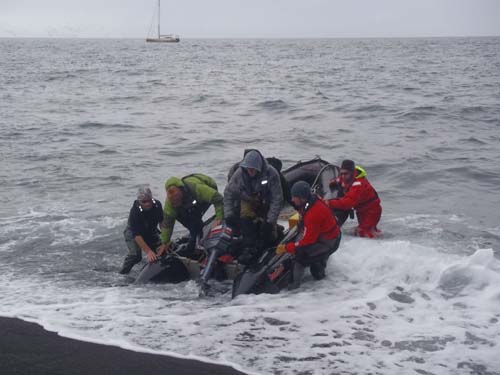 Landing at Bailey's Head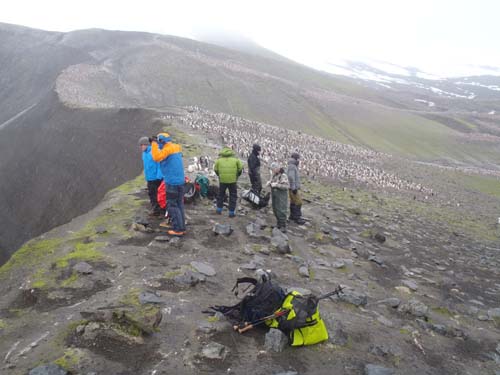 Chin straps Bailey's Head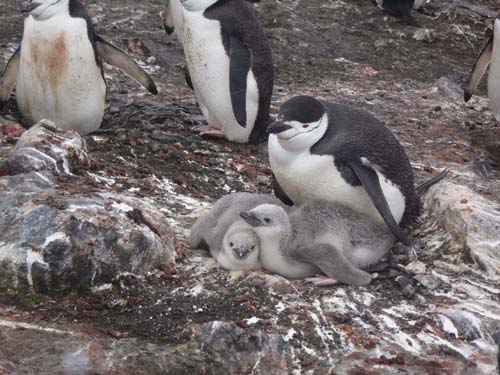 Chinstrap with chicks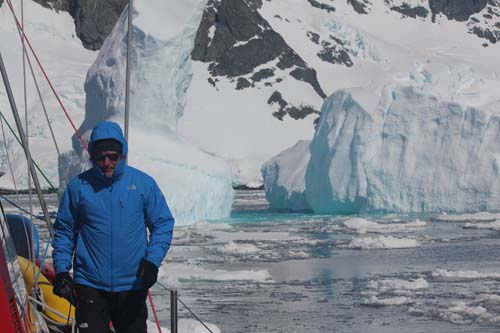 Bowermaster filming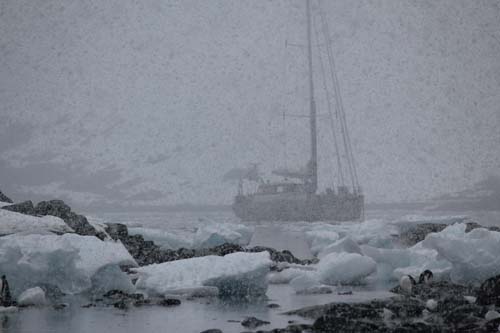 Pelagic Australis Port Lockroy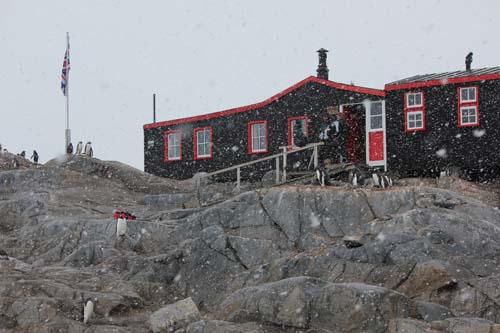 Port Lockroy