27.06.2014 - Newsletter June 2014

End of 2013/14 season wrap up

THE 2013/2014 Pelagic season has come to a close on both sides of the South Atlantic. Pelagic made the barn first, arriving into Cape Town on May 20th direct from Stanley. Dave Roberts and Bertie Whitley finished in style on their double handed trans-atlantic, still speaking to each other after 26 days at sea. I spent only a few hours debrief with them before flying over to Rhode Island for the International Association of Antarctic Tour Operators AGM. They are now back in Blighty.

Former Pelagic veterans Alec and Gizelle Hazell have 'sold the farm,' literally, and are back sailing, starting with the refit on Pelagic, along with our local man Tobane. – a major pull through stem to stern after a long Antarctic season with the BBC. Based from East Pier Boatyard managed by friend Manuel Mendez she will remain a waterfront attraction until returning to the far south in November.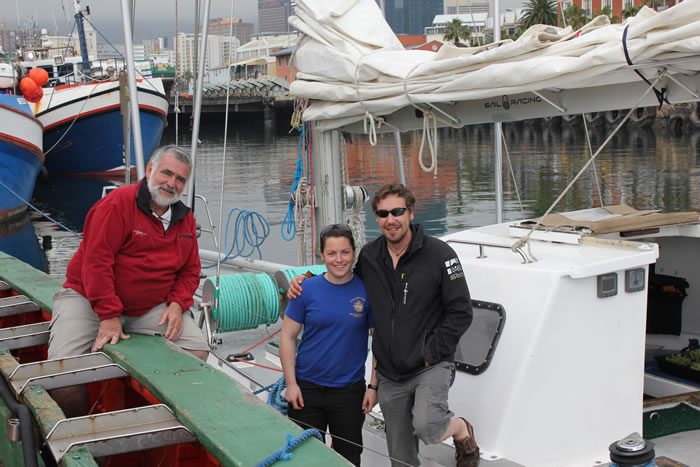 Manuel Mendez greets Bertie and Dave just in from Stanley, Falkland Islands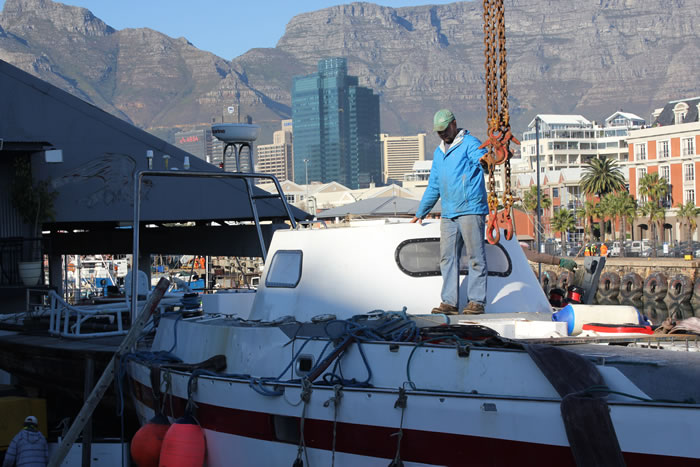 Alec Hazell in charge of the refit on Pelagic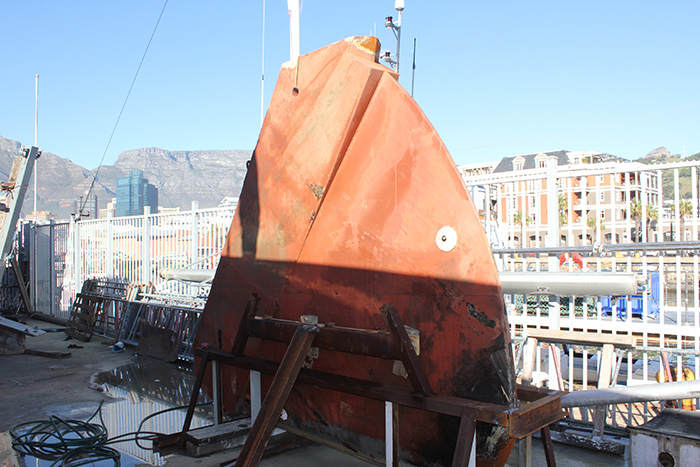 Pelagic's famous keel out for service
Meanwhile, Pelagic Australis has gone tropical if however briefly. Not returning to Cape Town this southern winter due to her mid winter expedition to South Georgia in August, she instead finished the season in Rio de Janeiro (on the opener of the World Cup) on her delivery trip which included the RYA Course, cruising Tierra del Fuego, around Cape Horn and passing through the Falklands. Skipper Magnus Day and mate Laura Hampton have signed off until September, while Rupert Dixon and Thomas Geipel along with skipper Chris Harris will take her to Punta del Este for an in the water service.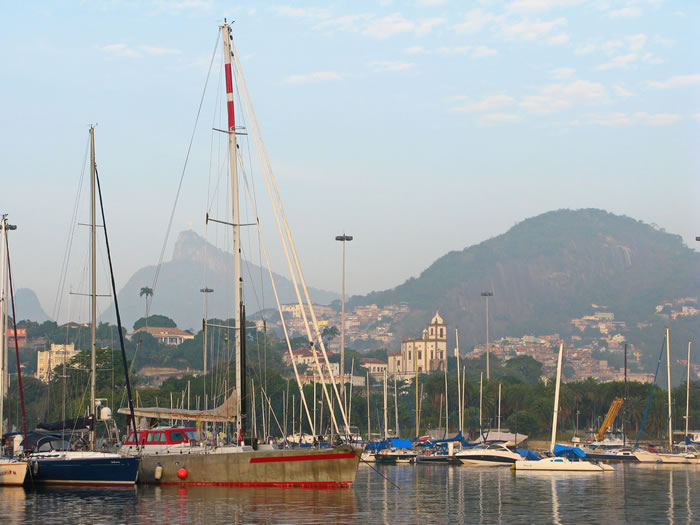 Pelagic Australis in Rio below Corcovado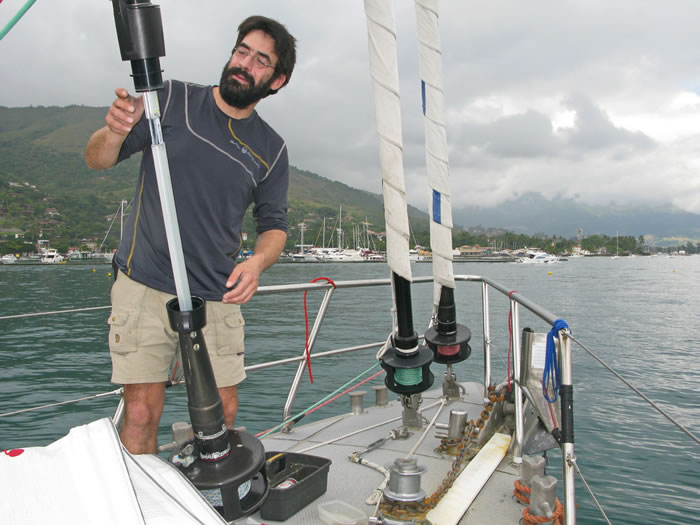 Thomas Geipel servicing the furler on Pelagic Australis at Ihla Bella

Pelagic News and Press

In April I was awarded with the Ocean Cruising Club's Geoff Pack Memorial Award at a dinner in London. Not for cruising however, rather for my writing in view of encouraging others to cruise further afield. Among the award winners and guests were several Pelagic veterans ! See pdf of highlights here>>
• Click here for an article written for the Cruising Club of America's annual publication Voyages. "From Ice Cores to Summits" tells the story of the 2012.2013 season. See pdf here>>
• Yachting World's June issue published my wrap up article of the Lord Nelson's voyage to the Antarctic with a crew of able bodied and disabled sailors. Quite a story if I say so myself . See pdf of Yachting World article here >>
• After many years of doing business together Big Boat Management in Moscow and Pelagic Expeditions have formalized our relationship. They are now the sole agent in Russia and the CIS representing us. Click this link to see their other activities on offer >>

TRIPS ON OFFER

We still have a few places left for South Georgia in October, Antarctic in December and possibly in February 2016. Also for March 7th and April 28th for Tierra del Fuego, but these slots will not last long. Don't put it off another year! See full availability here >>
Skip