30.03.2015 March 2015 Newsletter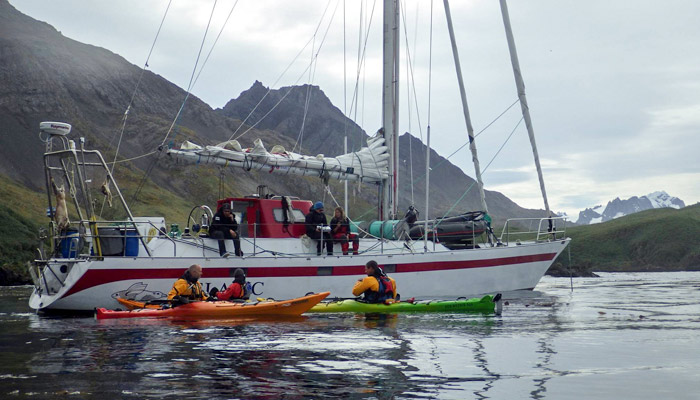 Pelagic escorts Australian circumnavigation of S. Georgia by kayak. Photo Andrew Maffet
Pelagic Australis has finished her Antarctic season and skipper Magnus Day, mate Rupert Dixon and crew Amelia Watson are in Tierra del Fuego mode until the vessel leaves for her end of season delivery back to Cape Town in June. Meanwhile on Pelagic skipper Dave Roberts and crew Jo Breen have ended the season in Stanley after supporting an Australian kayak team's circumnavigation of South Georgia. Check out their Facebook page for the reports and the spectacular photographs. https://www.facebook.com/SGICircumnavigation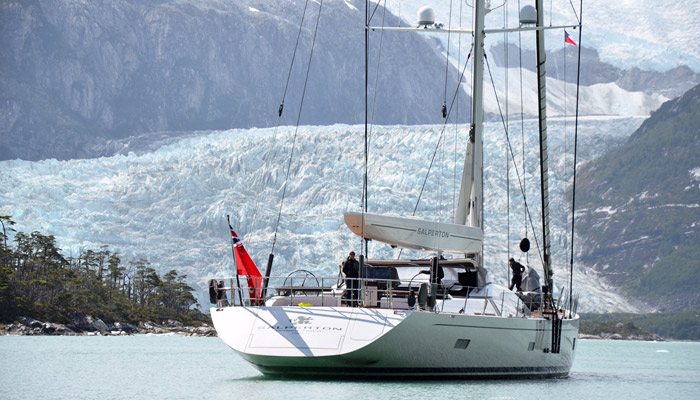 SY Salperton in the Beagle Channels
The main focus of this newsletter is Pelagic Expeditions consultancy for super and mega yachts visiting the high latitudes of the south. In January and February I piloted the sy Pumula, a 33m sloop immediately followed by the 55m ketch sy Drumbeat, each for their two week Antarctic cruises. This role included conducting the planning of the voyage, lodging the permit applications with the UK Foreign Office Polar Regions Department and then personally piloting the vessel with the captains and conducting all the shore landings. Also, ex Pelagic skipper Miles Wise piloted the sy Salperton, a 45m sloop for her cruise from Punta Arenas to Puerto Williams. It is evident that more of these outsize vessels will be going south and we are standing by to facilitate them in all respects. See the picture gallery of this season's super yacht work along with some spectacular whale encounters!
Super Yachts in Antarctica 2014/15 from aj pelagic on Vimeo. Click the hd symbol and watch in full screen mode.
Media
Click here for various articles by Skip, Roger Nilson (in Swedish) and for Italian speakers, making her journalistic debut, my daughter Lara writing about her Antarctic trip last January.
Blue Water Medal
In the wake of inspiration from Bill Tilman, and friends Jerome and Sally Poncet, Tim and Pauline Carr and others who have won this award, I was added to this prestigious list of sailors in New York City a few weeks ago. https://cruisingclub.org/2015/blue-water-medal-skip-novak
Trips On Offer
Westwind Project to South Georgia October 2015 – Ice Coring with the University of Maine – special offer – 2 places going. See here for full prospectus >>
Antarctica - January 3rd to 30th 2016 Stephen Venables is looking for serious skiers/climbers for a 28 day trip to the Peninsula. See full details here>>
Antarctica – February 8th to 28th 2016 – this is the one for individuals. Places still available but going fast
Tierra del Fuego – March and April 2016, three two week cruises - fully open for groups or individuals
Delivery from Chile to Cape Town - May/June 2016 Including the RYA Yachtmaster Shorebased Course – 2 people signed up, room for 6 more.
Rats!
And last but not least - actually much more significant than any of the above is that the South Georgia Habitat Restoration Project is now complete. The last bait bucket has been dropped. Read the newsletter here: http://www.sght.org/newsletters-and-publications Congratulations to Tony Martin and all the team!
Skip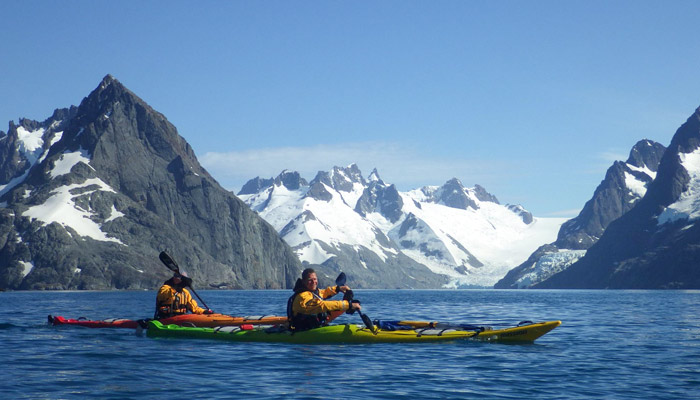 Australian circumnavigation of S. Georgia by kayak. Photo Andrew Maffet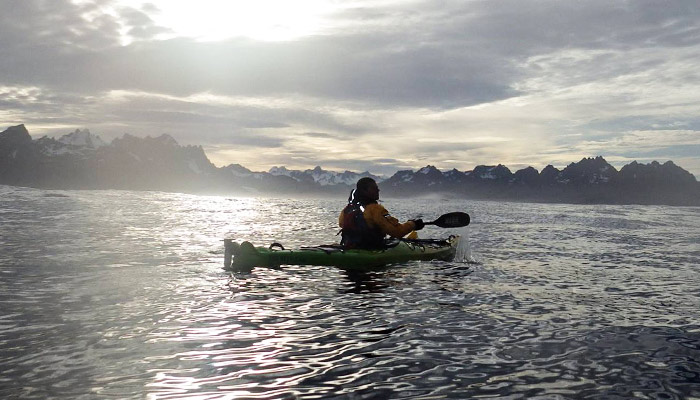 Photo Andrew Maffet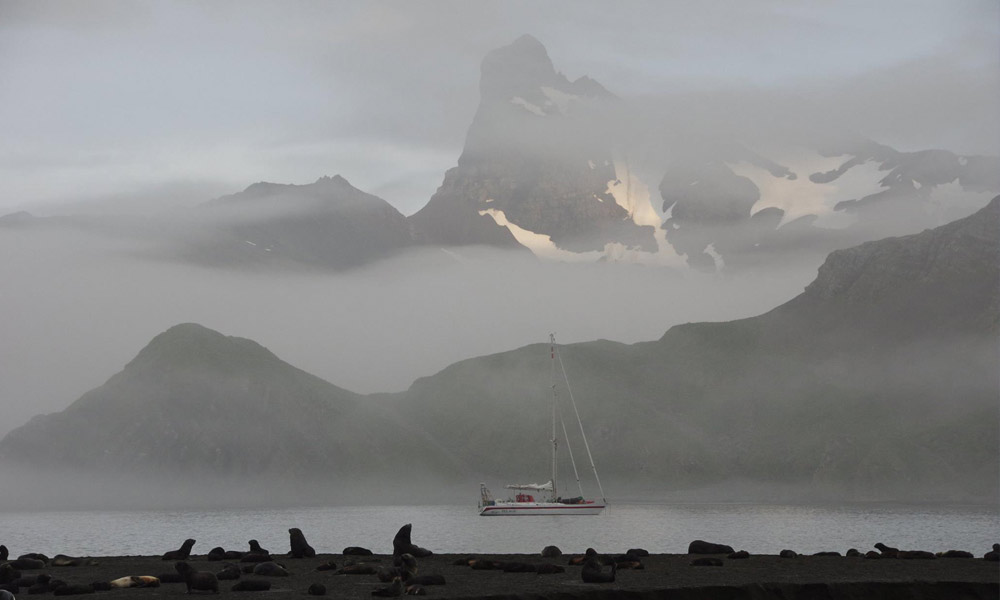 Pelagic in South Georgia. Photo Andrew Maffett