07.03.2016 - EYOS Expeditions Ltd and Skip Novak Join Forces - Skip to provide his super yacht consultancy to EYOS clients as EYOS Director of Sailing Operations
Effective immediately, Skip will provide his superyacht consultancy services as EYOS' Director of Sailing Operations and manage the preparations for all their sailing expeditions. He will coordinate the lengthy permit process, assist Owners and Captains with itineraries and passage planning, and generally prepare the yacht, its crew and the EYOS Expedition Leader and Ice Pilot for their voyage into the ice. As part of the polar preparations, Novak will visit sailing yachts months in advance of the expedition, meet with the Captain and crew, and author a comprehensive report detailing how a specific yacht should prepare for and undertake its polar voyage.
Skip will continue to operate his two purpose-designed and built sailboats, Pelagic and Pelagic Australis, on expedition charters under the Pelagic brand.
Ben Lyons, CEO of EYOS Expeditions, commented, "We couldn't have a better partner than Skip-- his knowledge and way of operating will perfectly complement how we work with motor yachts. Perhaps most importantly, we share the same values when it comes to visiting these pristine regions and strive to uphold the highest standards of safety and environmental compliance."
Novak will also be available to sail as Ice Pilot, bringing his expertise and passion for mountaineering and the polar regions directly to the guests onboard. Novak added, "I've been coming south every year for three decades. Every expedition is different, and I look forward to working with more yachts to introduce them to the challenges and rewards of the Arctic and Antarctic."
For further information, contact: Ben Lyons Ben@eyos-expeditions.com or Skip Novak Skip@eyos-expeditions.com Web: www.eyos-expeditions.com Video: www.youtube.com/EYOSExpeditions

SY Pumula Antarctic Peninsula 2015

.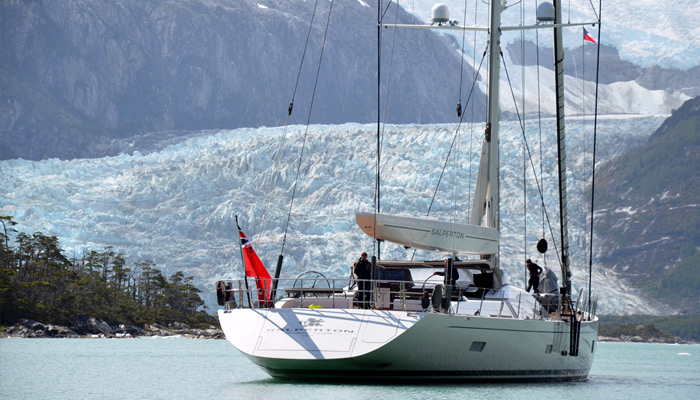 SY Salperton Tierra del Fuego 2015