01.07.2016 - RYA training trip arrives Cape Town for PA Annual Refit - Ullman Sails "Good as New" after Antarctic Season - Skip attends Shackleton Memorial Service - 2016/17 Season Trip Availability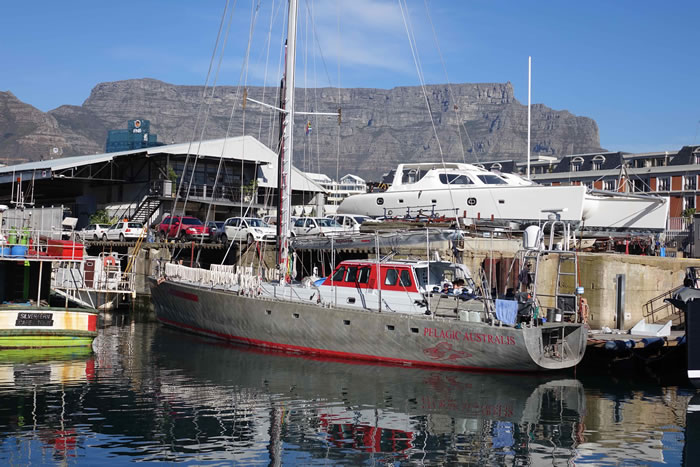 Pelagic Australis at R&M Boatbuilders Cape Town
RYA Training Trip Arrives Cape Town
Pelagic Australis arrived in Cape Town on June 17th with seven RYA delivery students having passed the Offshore Shorebased Course in Puerto Williams at the beginning of the passage. They honed their skills under the eyes of RYA instructor Alan Denham while rounding and landing on Cape Horn Island and then navigating in the tricky waters of the Falkland Islands for 10 days before the long haul across to Cape Town, getting 4000 nautical miles under their belts.
Now tied up at Manuel Mendez's R&M Boatyard at the East Quay she is in full refit mode. Skipper Dave Roberts, mate Tom Geipel and crew Kirsten Neuschafer are off on holiday and return to Stanley early September. Meanwhile Chris Harris, Alec and Giselle Hazel and Paola Casanova are busy pulling the boat to pieces before putting it back together again. They take her back to Stanley leaving early August.
Ullman Sails "Good as New" after Antarctic Season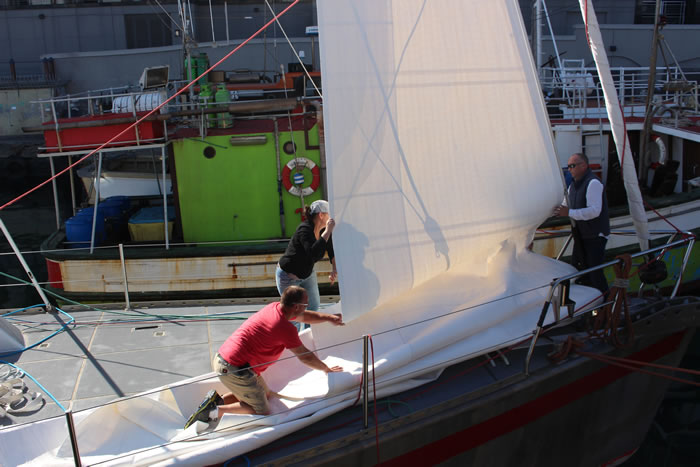 Nico, Giselle and Warren lowering the yankee - looks like new
Last year Ullman supplied a new FiberPath membrane mainsail and yankee. These sails saw 1720 and 573 hours of daylight and wind respectively during the season. The the vessel logged 23,000 nautical miles. The sails were exposed to 50+ knots of wind and -8 degree C temperatures. When we dropped the sails for the full loft inspection they looked like new. So for so good for FiberPath – lighter, stronger and better shape than classic polyester (Dacron) sails.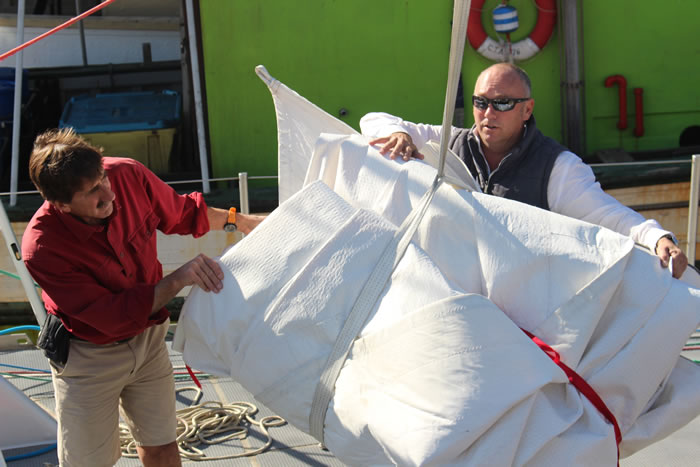 The Yankee going off for a full loft inspection
Shackleton Memorial Service Westminster Abbey
On May 20th I was privileged to be invited to the Shackleton Memorial Service at Westminster Abbey in London. On this date 100 years ago Shackleton, Worsley and Crean walked into the whaling station at Stromness, South Georgia which set in motion the recovery of the men left on Elephant Island.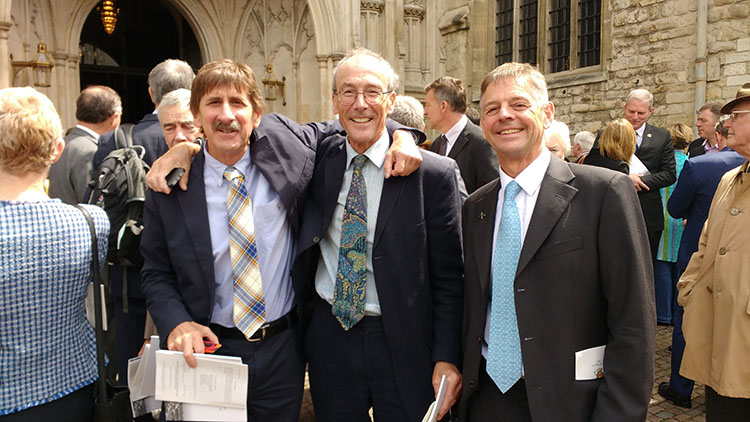 Skip, Stephen Venables and David Rootes at the Shackleton Memorial Service Westminster Abbey
This September/October Pelagic and Pelagic Australis are doing a two boat campaign on South Georgia which includes taking the descendants of Tom Crean across the Shackleton Traverse – a great legacy project for all involved. It seems incredible but if you Google me, you can read my blog. Incredible as I have never written one. Apparently, though unlikely, there seems to be another Skip Novak on the planet – and what a sad life he leads . . .
Charter Opportunities 2016/2017 Season
South Georgia September 10th to October 15th – two places available for the shorebased team. See pdf of prospectus >>
South Georgia October 22nd to November 19th - four weeks on the island for our classic cruise – 5 places available – last year of the Shackleton Centenary! More details >>
Tierra del Fuego and Cape Horn March 13th 2017 – four places available More Details>>
Falkland Islands April 1st to 15th 2017 - new itinerary - apply to Skip for details. E-mail Skipnovak@pelagic.co.uk
RYA Delivery to Cape Town – change of date, now starting April 25th – four places available. More details >>
Cape Town - Stanley Aug 2017 And lastly, anyone who wants to jump on board early August to sail back to Stanley for a modest fee, contact Skip directly.
Cheers, Skip
Refit Pictures
See below for refit pictures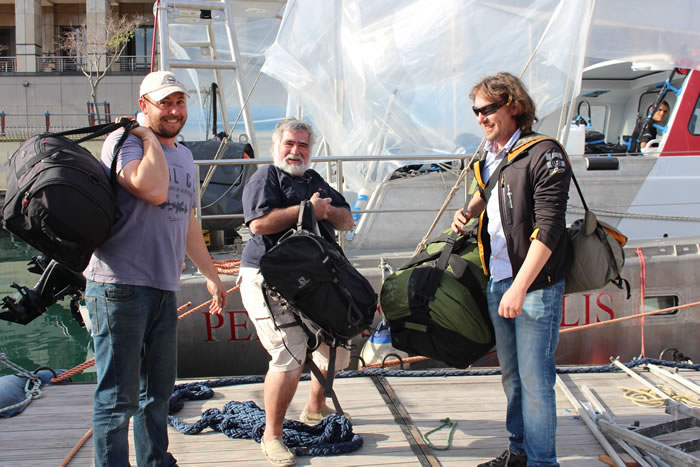 Alec and Manuel helping Dave off to the taxi for his annual holiday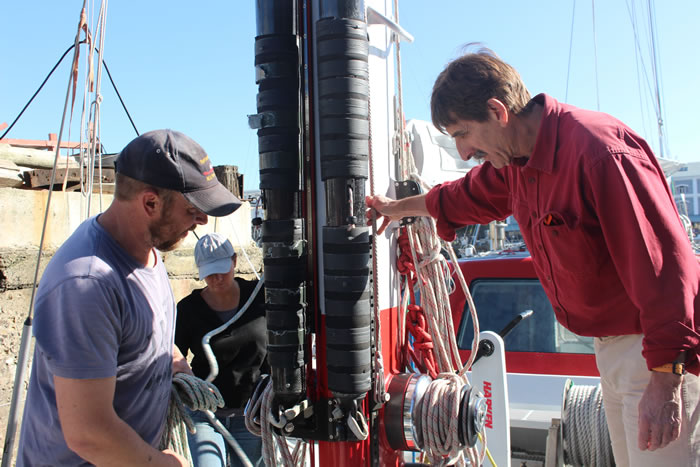 Alec and Skip assessing a years worth of wear and tear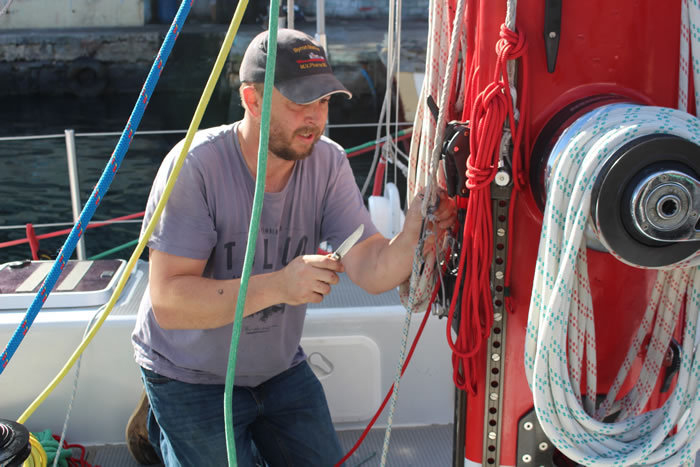 Alec thinking hard about that cut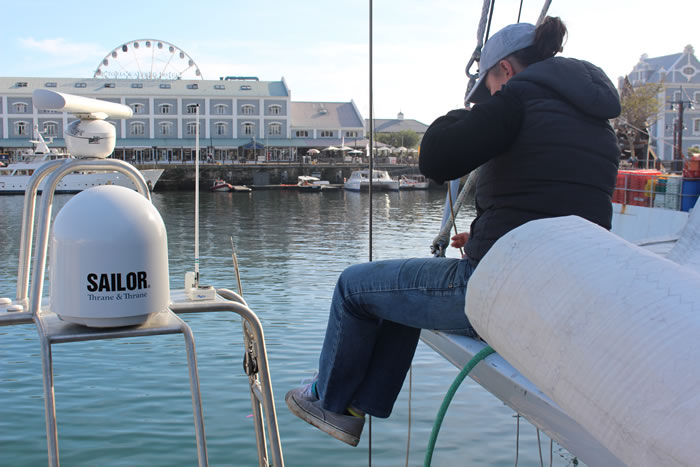 Giselle derigging the mainsail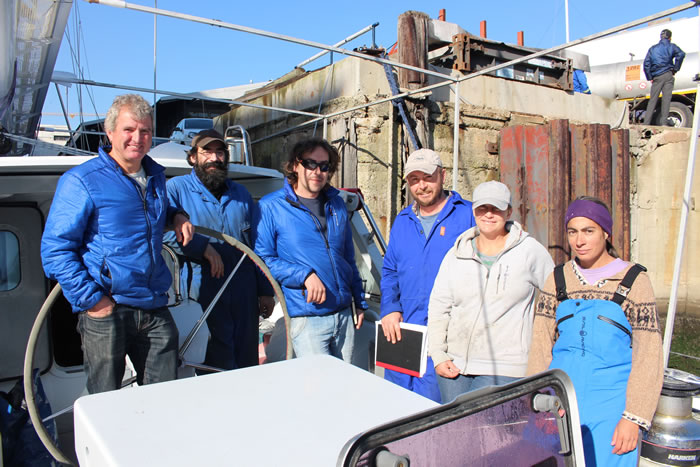 Pelagic Team Chris, Tom, Dave, Alec, Giselle, Paola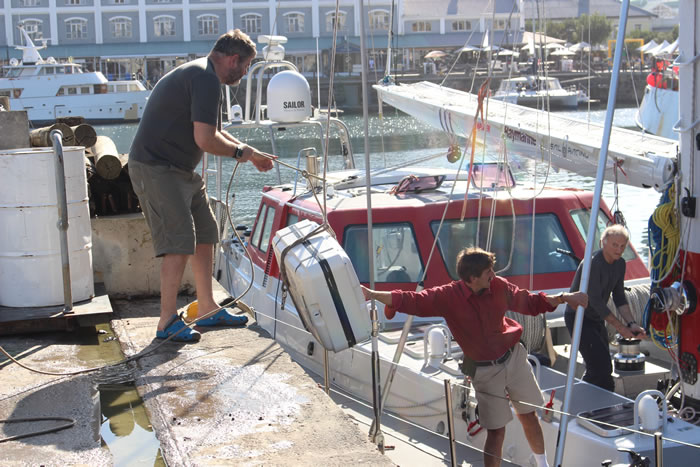 Peter Taylor, Skip and Tom Winkler hoisting off a liferaft for service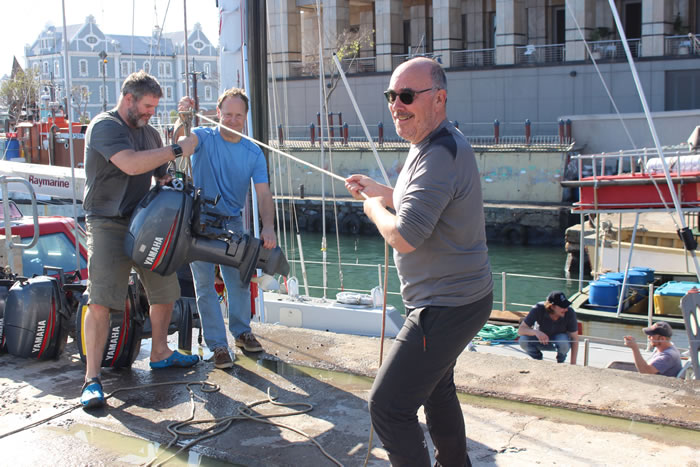 Peter Taylor, Will Cummings and Francis Clemente who came across on the delivery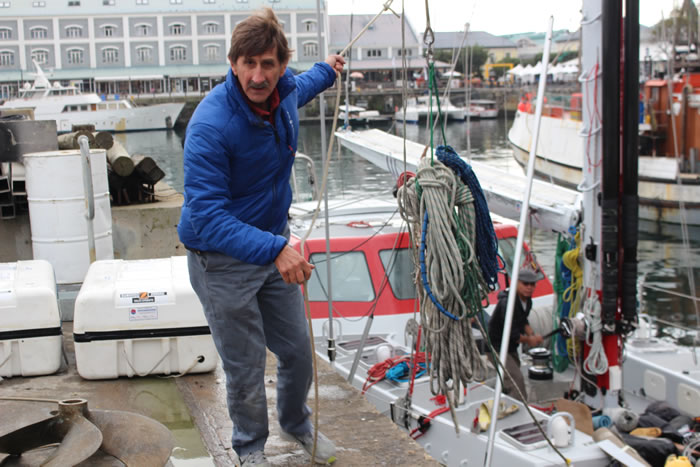 Running rigging coming off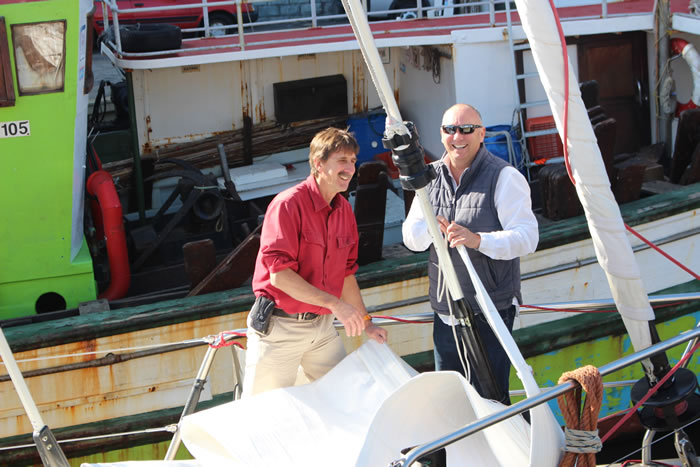 Skip and Warren having a laugh about something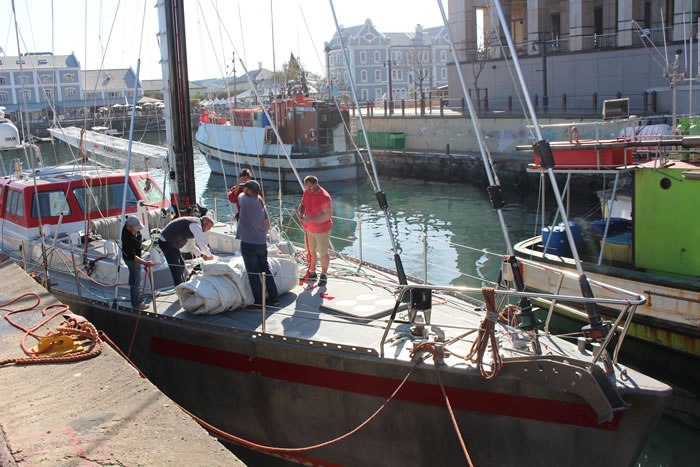 The ideal refit at the V&A Waterfront, Cape Town