19.10.2016 - Five week South Georgia expedition complete with 2 major unclimbed summits achieved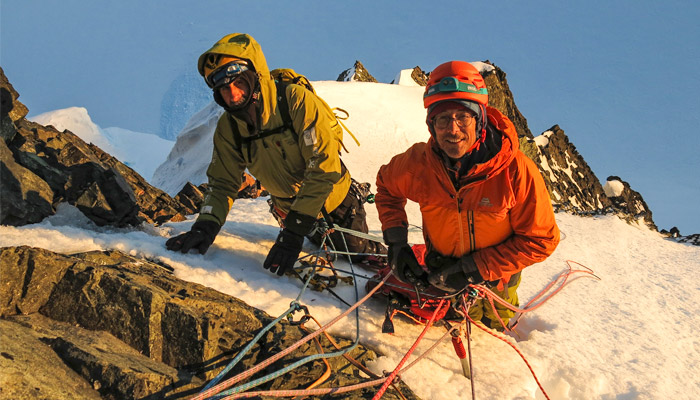 Pelagic Australis has just finished her five week South Georgia Expedition. Six of us completed a 65 kilometer 16 day ski traverse from the extreme southwest corner of the island at Trollhull to St Andrews Bay on the north coast. After five days of tent bound storm on Day 1, we dug our selves out of a snow bank and went on to climb Mt. Starbuck and Mt. Baume, two of the major unclimbed summits on that part of the island.
Read the official report that will appear on the South Georgia web site here >>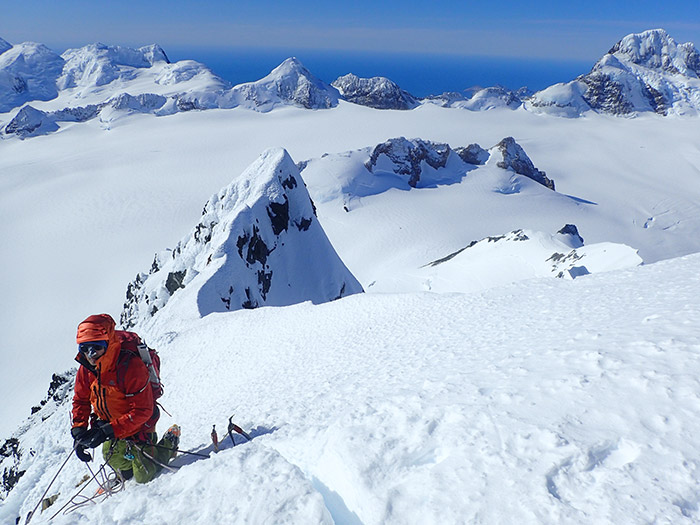 See below for a picture gallery of some rare photographs of one of the least travelled parts of the island, including some touring by our other guests who were on the shore support team.
Meanwhile, after transferring from Pelagic Australis to Pelagic in Grytviken, Stephen Venables and Crag Jones set off with descendants of Tom Crean who was with Shackleton on the epic boat journey and mountain traverse of the island back in 1916. The granddaughter and great grandsons are attempting the traverse in commemoration on this, the last year of the Shackleton Centenary. View a short update by Stephen here>>
Stay tuned as we will be making an announcement later in the week about our Tierra del Fuego and Cape Horn charters – and it is not good reading. Back to work bailing out in the office after two months in the field.
Immediately prior to our South Georgia expedition I spent two weeks in the Canadian arctic driving a Zodiac in support for the Crystal Serenity, the largest cruise ship that has transited the Northwest Passage. They call me the Arctic Tern . . . .
Skip
Cape Town