07.07.2017 - New Pelagic Syllabus for Falklands to Cape Town Delivery - Skipper and Crew News - Opportunities for 2017/18 Season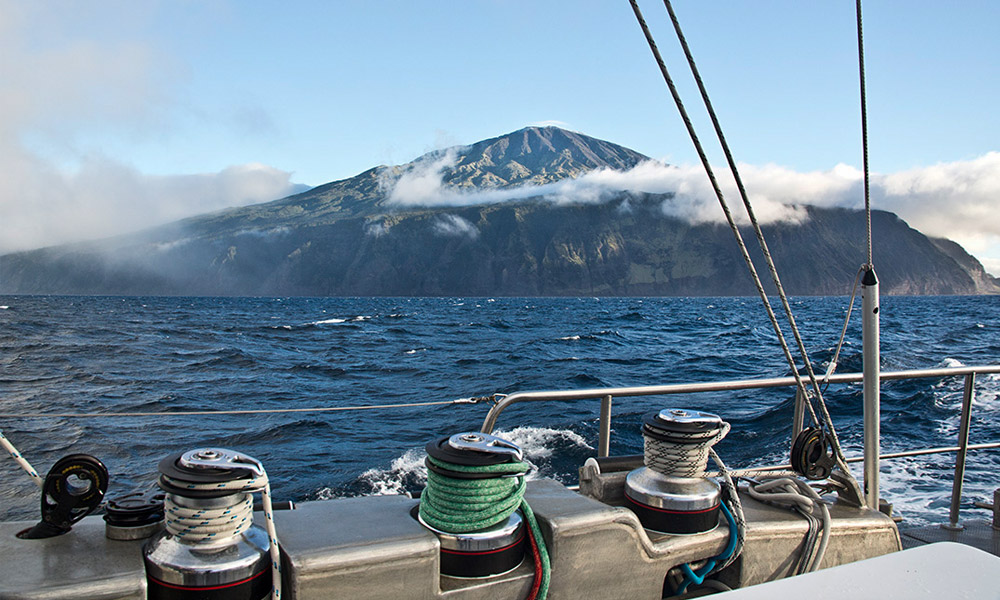 Pelagic Australis off Tristan da Cunha on the training delivery from Falklands to Cape Town
Pelagic Australis is now in full refit mode in Cape Town under the direction Alec and Giselle Hazell. Skipper Dave Roberts has 'retired' after seven years with Pelagic Expeditions, starting as the 'nipper.' Thomas Geipel is on R&R in the Swedish wilderness and returns in August for another season with Alec and Giselle. Kirsten Neuschaffer is in the Arctic this northern summer and returns to skipper Pelagic for the up coming season.
Now the big news of changes for our end of season delivery from the Falklands to Cape Town, in May/June 2018.
THE NEW PELAGIC SYLLABUS
The new Pelagic Syllabus that will run during the first five days of the programme in Stanley is in response to comments and observations from our previous clients doing the RYA Yachtmaster Shorebased Course.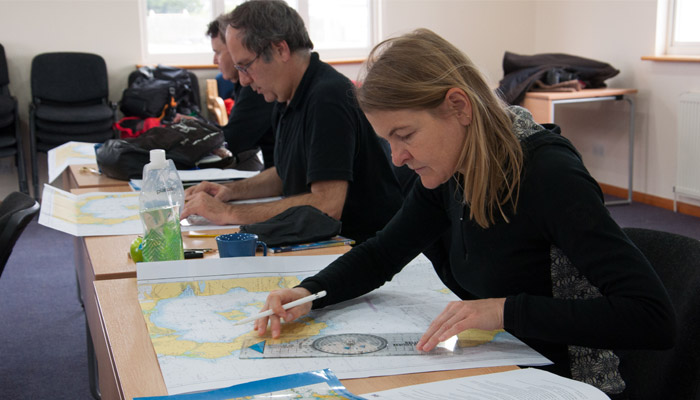 Theoretical work
Recently, the RYA course has been augmented with more theoretical work which is now difficult to fit into an intensive five day time span – and the course work has become more complex. Because the profile of our clients/students on this end of season delivery programme is 'mature' rather than 'zero to hero' youngsters, we have designed a course of study that is more relevant to the cruise around the Falklands Islands and the ocean passage to Cape Town.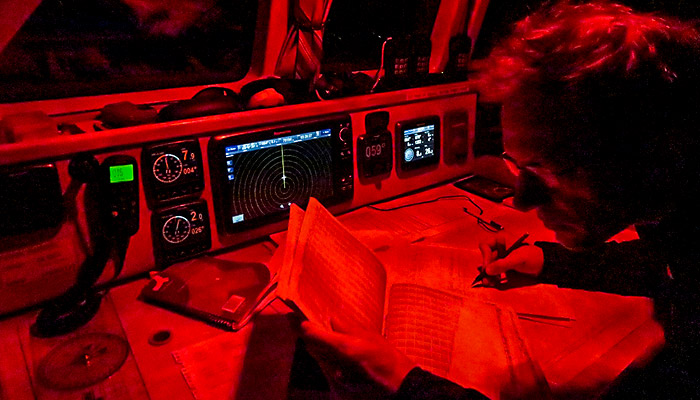 Practical work at sea
It is still relevant for students wishing to eventually get their Yachtmaster License, as in one sweep it provides double the ocean miles required for that ticket. This course will still be run by a qualified RYA instructor flown down from the UK, who will then stay on board for the Falklands cruise to help reinforce the course work, along with the professional crew.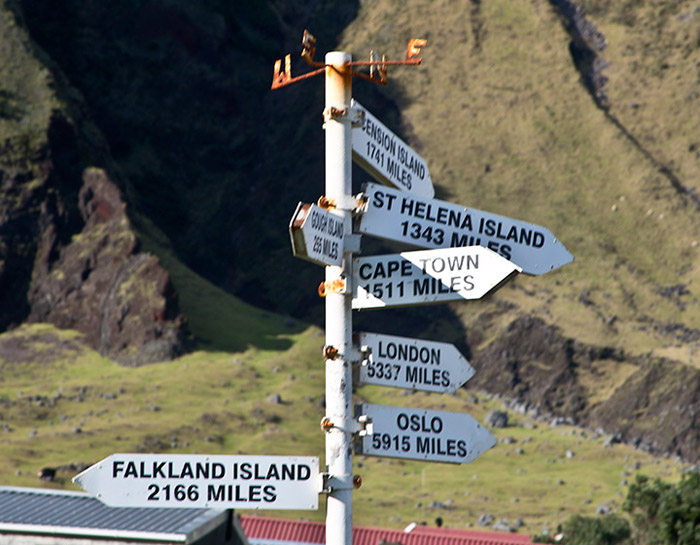 Distance marker Tristan Da Cunha
I believe this will make for a much more enjoyable and relevant experience, during what is a unique combination of instructional course work, a sailing adventure inshore and the experience of a long ocean passage ending in the Tavern of the Seas.
For full details of these trips and the syllabus see the prospectus for the 2018 delivery here >>
Other news:
Read Pelagic skipper Magnus Day's splendid article in the Cruising Club of America's Voyages: Download pdf here>>
Skip's article in the June issue of Yachting World is all about a shipwreck (not ours!) and rescue: Download pdf here >>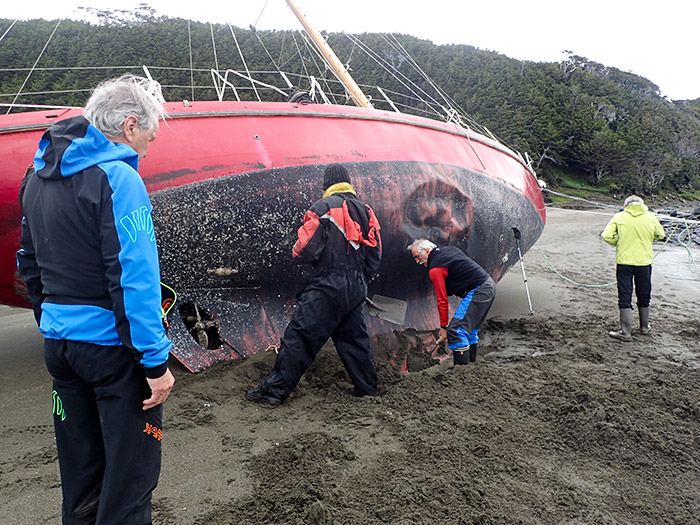 Illustration from Skip's shipwreck article
TRIPS ON OFFER
South Georgia October 14th to November 11th 2017 - 2 places available Ice Coring with the University of Maine Climate Change Team, come and help carry a load.
Antarctica "Ice With Everything" 1 - 21 Dec 2017 – a 21 day early season cruise and for sure you will see plenty of ice! 5 places available. More details>>
Falkland Islands during March/April 2018 We will be running 2 x two week charters in the Falkland Islands. Guests join the Pelagic Australis by Land Rover from the Mount Pleasant Airport and join the vessel in Port San Carlos which is the staging point for the remote West Falklands, and there the adventure cruise begins. These cruises are prime time for scuba divers and snorkelers and the intention is to run one of those two trips dedicated to them. The other will be a wildlife cruise hitting all the hot spots during a circumnavigation of the archipelago ending in Stanley.
Detailed Dates in 2018:
Trip 1 March 24th to 7th of April - all places available
Trip2 April 14th to April 28th - all places available
Go to: http://www.pelagic.co.uk/prog_fi2018.asp for full details and logistics and email skipnovak@pelagic.co.uk to discuss your trip in more detail.
Delivery from Stanley to Cape Town May 5th to June 15th 2018. 42 days and 5000 miles of sailing. More details to follow. 6 places available
And so it goes on for 2018/19 – check out the marvellous trips on offer here>>