10.06.2018 - News Update - Pelagic Australis arrives Cape Town for Refit - Delivery Trip Report and revised Pelagic syllabus - Whats on offer in 2018/19
Pelagic Australis arrived into Cape Town on June 1st riding into town on an 8 meter swell in 50 knots of wind. Nice way to finish and all well on board. Their 20 day passage from the Falkland Islands was more or less downwind as expected, but they only managed a sail past of Tristan da Cunha as it was too rough in the open roadstead to anchor or land. That is always a 50% chance of success.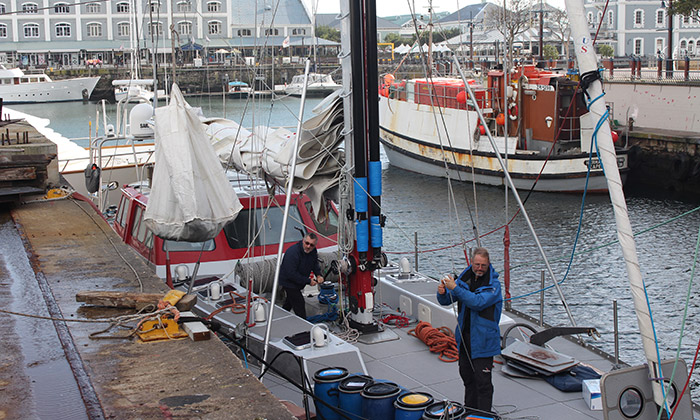 Pelagic Australis "At Home" in Cape Town after the 2018 delivery trip from The Falklands
The end of season 42 day project has always been popular and has evolved over the years. It has always included a course of study, a cruise (now in the Falkland Islands) and the deep water passage across the South Atlantic. Within our five day Pelagic Syllabus we are now offering as an optional extra the RYA Ocean Yacht Master Exam which concentrates on celestial navigation and ocean weather. This course is conducted by RYA (Royal Yachting Association) instructor and examiner Alan Denham who has been with us for the last four years. Click here for the new syllabus description>>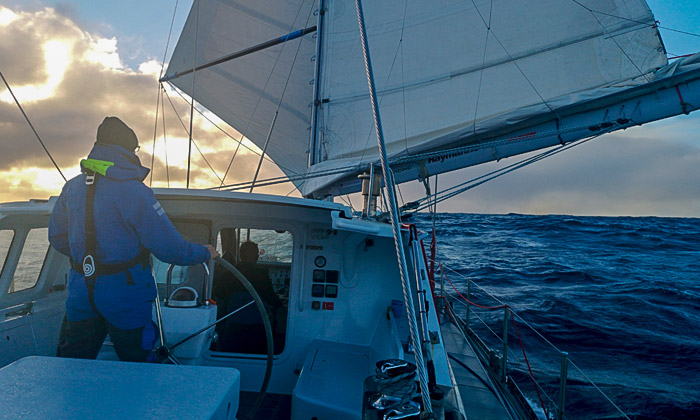 For a very personal account of this end of season 'delivery' read Nick Shephard's take on his experience: Download in pdf format here>> We are now taking bookings!
Pelagic Australis is now in full refit mode at Manuel Mendez's East Quay Boatyard in Cape Town. She leaves for Stanley on August 3rd. Pelagic is wintering in the Falkland Islands as usual. Both boats will be fully engaged for the upcoming season.
TRIPS AND AVAILABILITY ON OFFER
South Georgia - September 8 to October 13 2018 - See Stephen Venables full prospectus here >> We have one place still available to join either the mountaineering team or the sailing support team.
Antarctic Ice with Everything - December 1 to 21 2018 3 places available. More info>>
Antarctica - skiing with Stephen Venables December 31 2018 to January 28 2019 4 places available. Download Pdf of propspectus here >>
Falkland Islands - March 9 to 23 2019 Two week wildlife and adventure cruise, with diving option. Open. More info>>
Falkland Islands - March 30 to April 13 2019 Open. More info>>
Delivery to Cape Town including Pelagic Syllabus and Falkland cruise April 20 to June 2 2019 Open

PRIVACY POLICY
Finally we have updated our privacy policy which can be found on the contact page. Should you no longer wish to recieve our newsletters you can delete yourself from our database by using the unsubcribe link in our email newsletters.
Cheers
Skip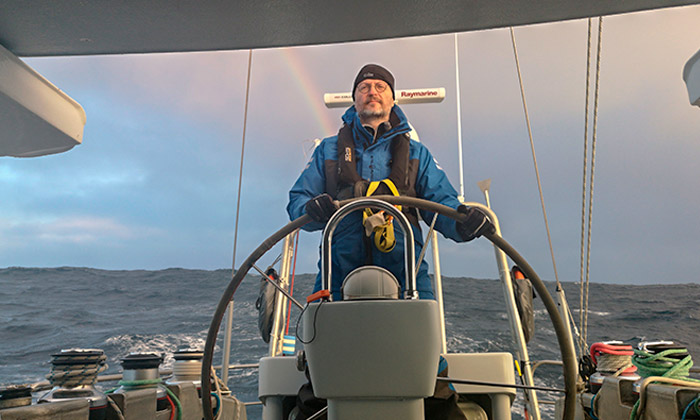 Steering for Cape Town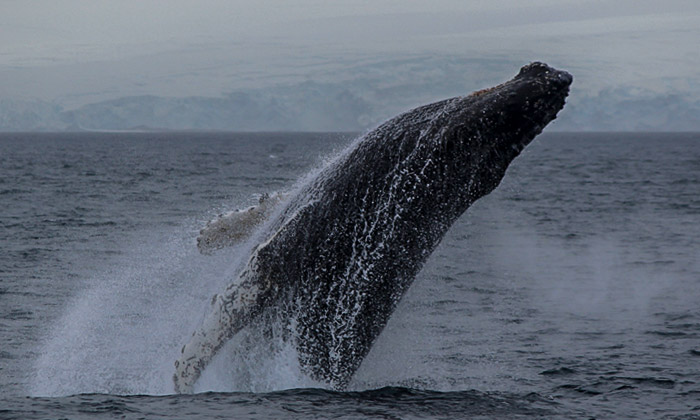 Humpback breach Antarctica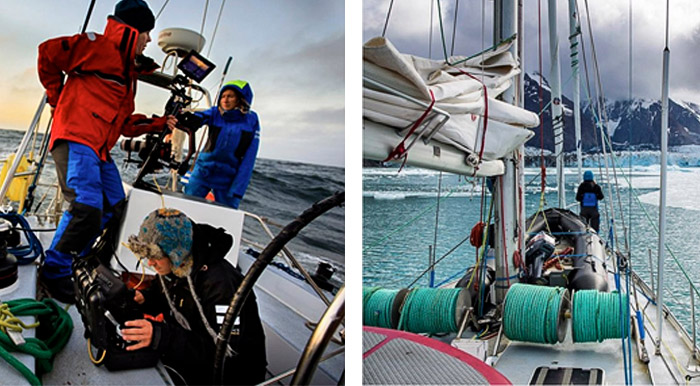 Bertie Gregory and the National Gepgraphic Team filming on board Pelagic in South Georgia
see Bertie's Instagram account for more on his adventures