21.04.2020 - News Update - Covid 19 Implications - Follow Skip on various Webinars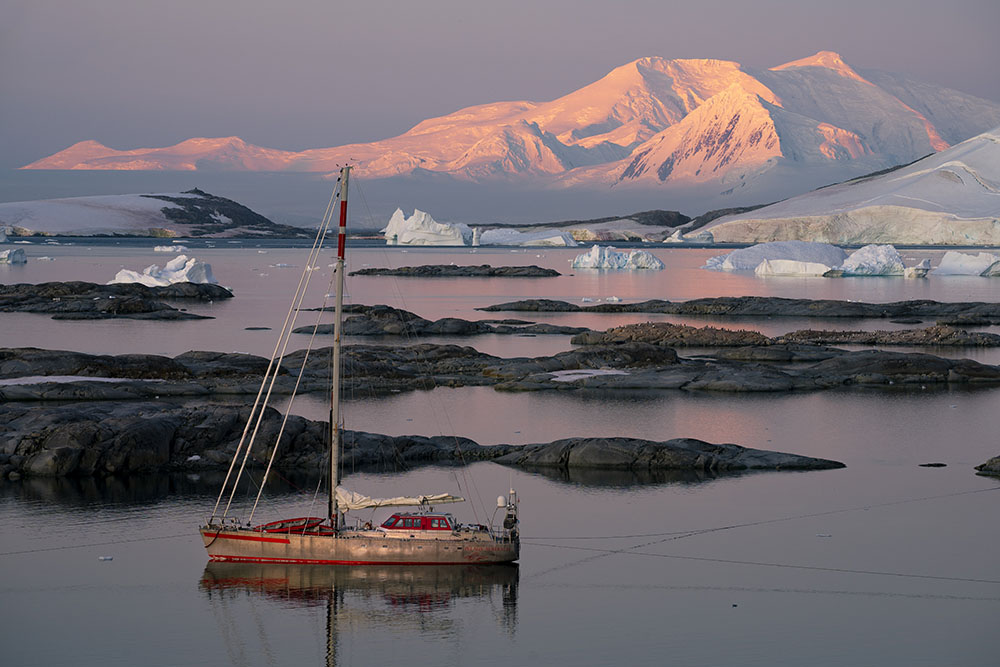 Pelagic Australis in Antarctica February 2020. Copyright Stephen Venables

Hello fellow couch potatoes . . .
Like all businesses, here is my take on things with Pelagic Expeditions going forward in view of Covid-19. I am hunkered down in Cape Town waiting to see what happens next and in South Africa there is never a dull moment.
Some of you might know we had to cancel the last trip of the season, the delivery with the RYA training that brings the boat back to Cape Town. Pelagic Australis is still in Stanley, having just escaped the lock down in Chile after her last trip of the season to Antarctica. Skipper Chris and mate Sophie are still on board, after having a two week isolation period on the jetty in Stanley. They are now going through the annual refit list and will continue until things clarify.
The current plan is for the boat to stay in Stanley during the southern winter and be ready for the September trip to South Georgia and subsequent trips as planned. This situation stands until further notice and we do intend to operate this southern season if at all possible. But many things have to come right.
Meanwhile Pelagic has just been launched at Lyman Morse in Maine and skipper Kirsten is putting the boat back together after a very extensive refit including an exterior paint job. All Arctic trips (including my family holiday in Greenland!) have had to be cancelled as a result of Covid-19, but Kirsten might do some local sailing with friends this summer to keep the systems up and running, until Pelagic has to come out again for the winter.
One thing to note, the October/November 2020 slot on Pelagic Australis has opened up for either a South Georgia trip or something in the Falklands. See Programme menu for links to these options >>
All else in the Programmes menu stands.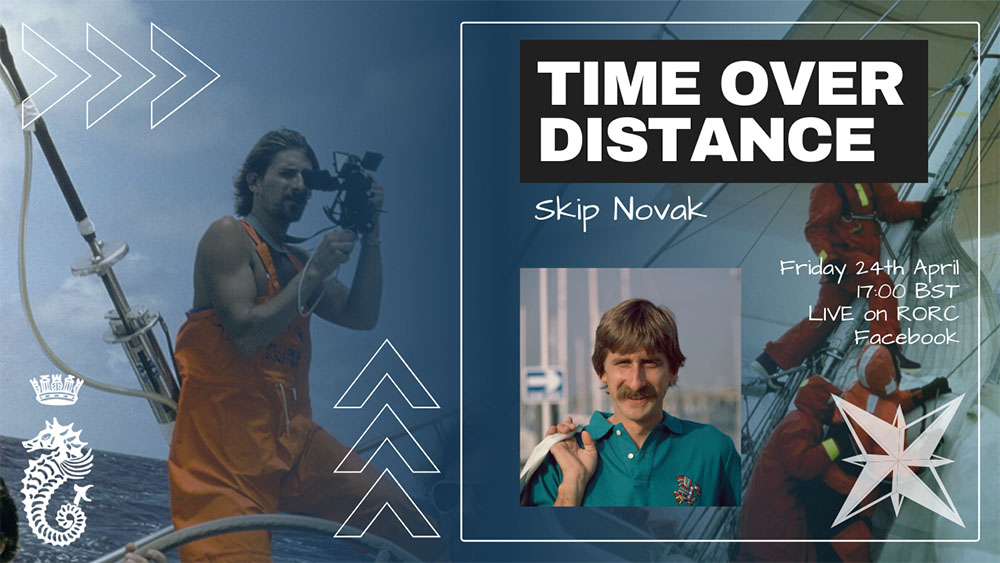 Watch Skip's RORC Webinar with Louay Habib at 1600 GMT Friday April 24th https://www.facebook.com/RoyalOceanRacingClub/
On a lighter note while working from home and sailing further down a digital abyss, you can watch my live Webinar with Louay Habib on behalf the Royal Ocean Racing Club's series "Time Over Distance." Tune in at 1600 GMT Friday April 24th https://www.facebook.com/RoyalOceanRacingClub/

Also, don't miss my Yachting World feature on the South Sandwich Island's science expedition in the June issue, out in early May. Also, my Yachting World interview with editor Elaine Bunting which can be found here later in the week: https://www.yachtingworld.com/ And, of course, read my monthly column if you are a subscriber, or take the risk getting it at a news stand.
America's Cup guru Peter Isler in California tells me I am doing another Webinar with the American Sailing Association on April 29/30 - midnight UTC (GMT): https://asa.com/webinars/
As you can see, I am keeping busy in our new virtual world, in between tending my veggie garden.
Cheers, Skip

More photos from Stephen Venables from the last expedition of 2019/20 season