29.01.2021 Pelagic Expeditions Newsletter
Update on Gough Island trip - Pelagic 77 launch announcement - podcasts and webinars of interest - News from Kirsten Neuschaffer's Golden Globe Race entry.
I am writing from a hotel room in Cape Town, coming to the end of a two week quarantine. But not because I just arrived from somewhere, it's because we are leaving – to Gough Island in the South Atlantic.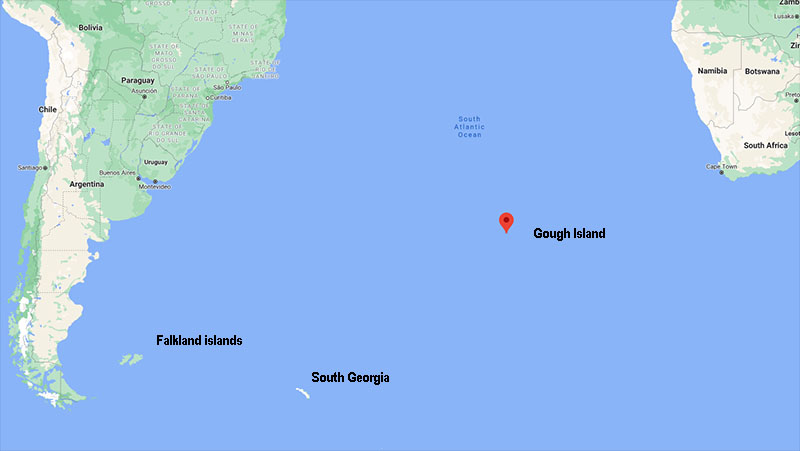 Gough is an outlier in the Tristan da Cunha group and part of the UK Overseas Territory which includes the Falklands, Ascension and St Helena. There is a South African meteorological station there and all logistics to support the island are launched from Cape Town. This is where Pelagic Expeditions came in. We have been contracted by the RSPB (Royal Society for the Protection of Birds) to take personnel and cargo down to Gough. Our first trip begins on Monday, which I will be skippering. The second trip begins end of February which will have Chris and Sophie back on board. To read more about this very ambitious project go: https://www.rspb.org.uk/our-work/conservation/projects/gough-island-restoration-programme
Meanwhile, Pelagic is on the hard in Maine, plastic bagged for the winter. We are putting together a full arctic season and hoping that by the summer we will be able to access Greenland and Canada. The jury is still out on all of this.
Kirsten Neuschaffer Goes for Golden Globe
Kirsten Neuschaffer, Pelagic's skipper,and the only female entry in the Golden Globe Race: https://goldengloberace.com is now on Prince Edward Island in the Canadian Maritimes, having called a halt in moving her Cape George 36 south to Maine, and has found a shipyard where she can work through what remains of the winter.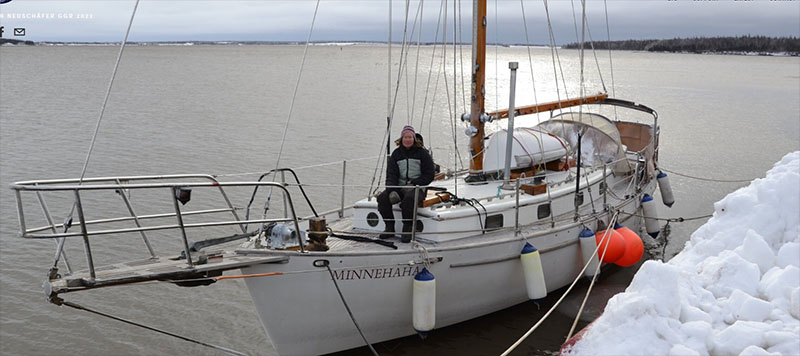 Kirsten on her yacht Minnehaha
To learn more about Kirsten's journey to the start see her website at Kirsten Neuschäfer https://kirstenggr.com/
Podcasts
Yes folks, the virtual life continues . . . . you can . . .
Listen to my life's story (at least the sailing part) on Olympic Gold medalist Shirley Robinson's podcast. Two parts, recorded in November, so go easy on it.
Part 1: Shirley Robertson's Sailing Podcast: Series 2 - Ep15 - Skip Novak Part 1 on Apple Podcasts
Part 2: Shirley Robertson's Sailing Podcast: Series 2 - Ep16 - Skip Novak Part 2 on Apple Podcasts
And one not miss (and it is only 30 minutes') is my partner on the mountain Stephen Venables's presentation to the Royal Scottish Geographical Society about his love affair with South Georgia. See https://www.rsgs.org/videos
Pelagic 77 Due to launch in February 2021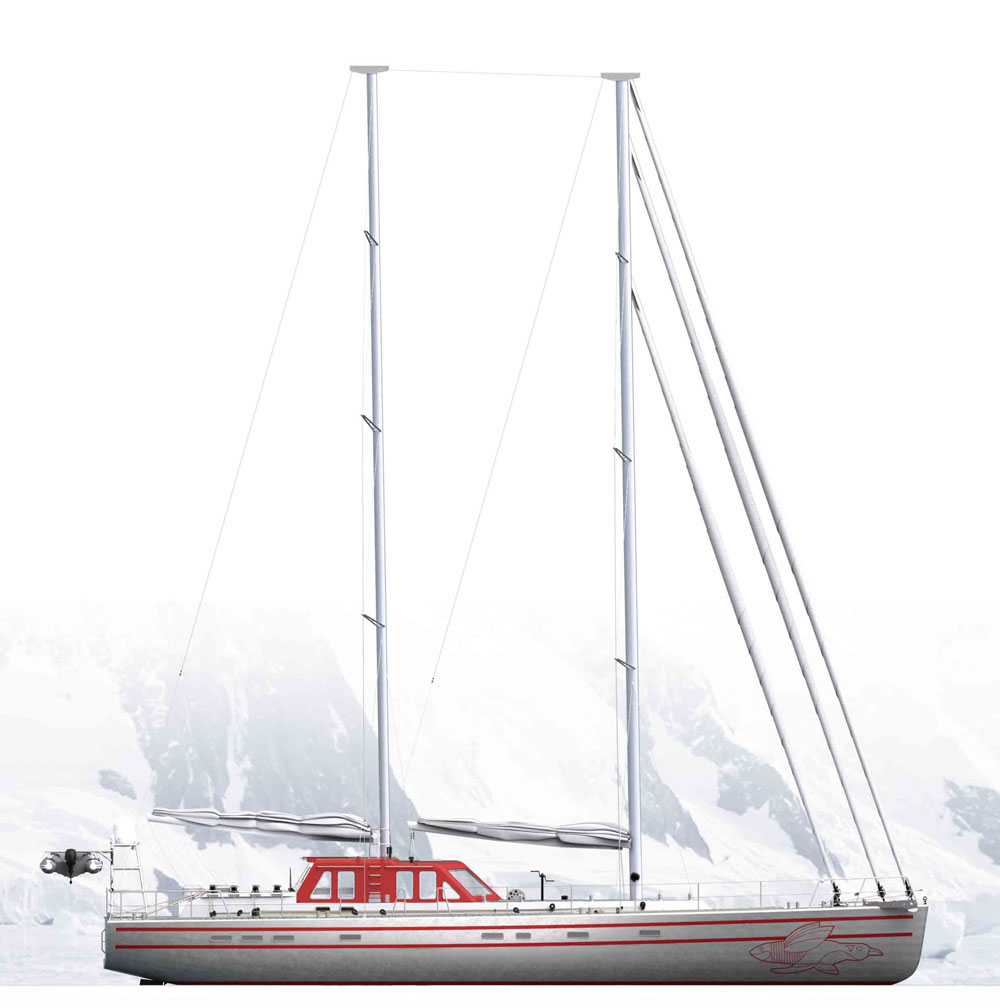 Pelagic 77 profile and sail plan
Oh, also check out the Pelagic 77, due to be launched at KM Yachts in Holland on February 8th. https://www.kmy.nl/yachts/pelagic-77/ and www.pelagicyachts.com
All zoomed out now, time to get to sea.
Skip