10.09.2021 Pelagic Expeditions Newsletter October 2021
Plans for Future Expeditions - Vinson of Antarctica sails South after warranty work at KM Shipbuilders  -  Report on Vinson of Antarctica maiden expedition to Svalbard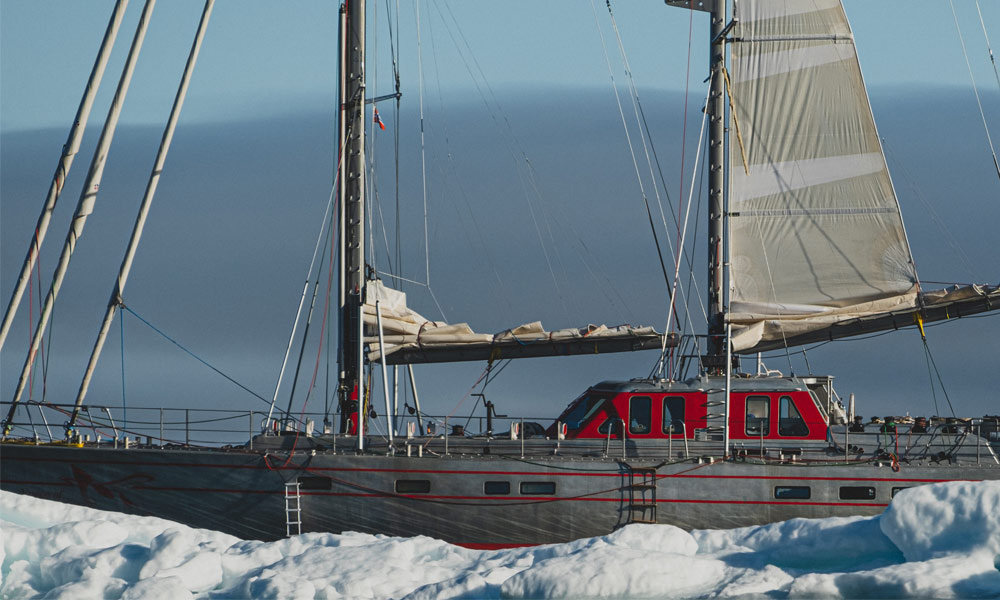 Vinson of Antarctica in ice Svalbard
I know many of our followers have contacted me recently about booking cruises on Vinson of Antarctica for this season or for 2022/2023.
This out take from the web site still holds true I'm afraid.
PLEASE NOTE COVID 19: Due to the continuing uncertainty of travel restrictions still very much in place, particularly in the southern South American theatre, we are not taking any bookings for visitors for Vinson of Antarctica for the 2021/22 and the 2022/2023 seasons. Projects that are willing to quarantine will be considered, i.e. film support and science support. Let's see how things develop in the next six months.
I have officially cancelled our December Antarctic cruise and also the February 2022 ski cruise with Stephen Venables.  Everyone is ready to renew their commitments, but I thought it wise to begin with a clear deck when things finally clarify with Covid protocols and travel restrictions are fully lifted.  At time of writing, borders are still closed for recreational visitors to Chile, Argentina and the Falkland Islands, our usual gateways to the far south.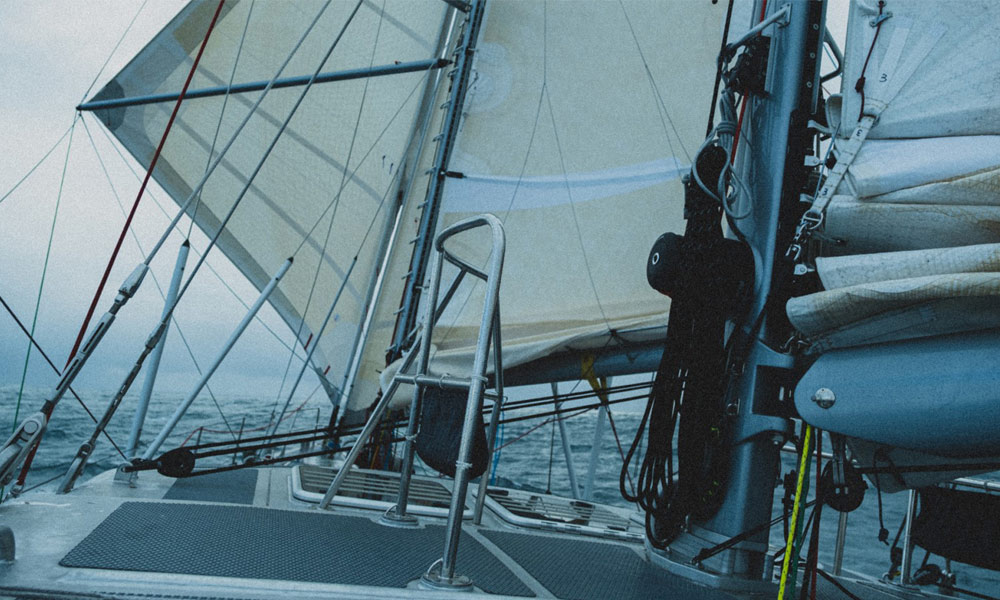 En route Svalbard to Makkum
Vinson of Antarctica is now back at KM Yachts in Holland working through snags and warranty and she will sail south in mid October.  We will be doing two special work contracts based from the Falklands which we can get exemptions for. In January we will be supporting a science project on South Georgia and the Peninsula and in February a film support role, again on the Peninsula. 
Back on a more positive note, after a further month's fit out in my home port of The Hamble, Vinson of Antarctica(VOA) sailed to Svalbard and successfully completed a 30 day science charter during July and August – against all the Covid odds.

Geologists and guides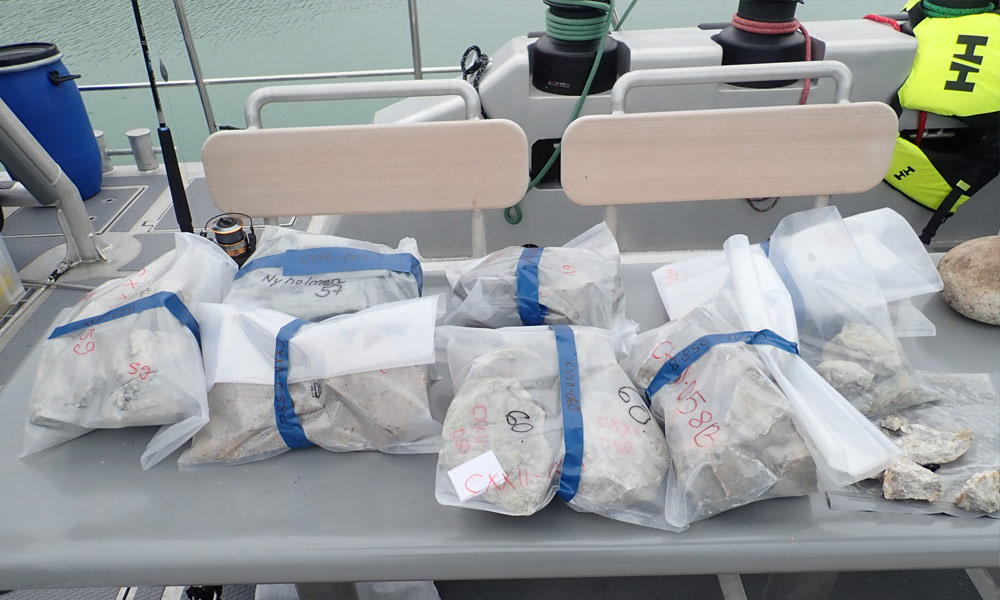 Some of the samples
 A team of six geologists and guides (Germany and USA) were on board collecting rock samples, taking measurements and observations of northern Spitsbergen and Nordauslandet.  Along with our VOA crew of five we had a marvelous time and the vessel performed beyond our expectations, more so for a build straight out of the shipyard.  1.5 tonnes or rocks have been delivered successfully to the geological lab in Hannover.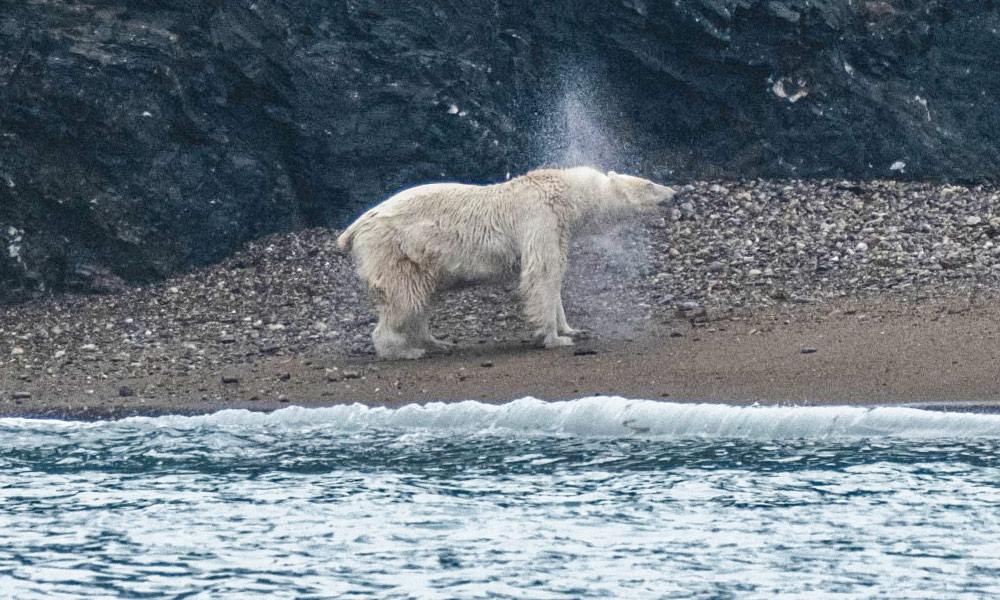 Polar bear drys out on Svalbard
I want to congratulate our VOA team of: designer Tony Castro, builders KM, Ben Pym designer of the systems, project managers Jordi Griso and Peter Wilson from MCM,  and of course the VOA crew of Kenneth, Jose and Joanna.  We are off to a good and exciting start with VOA, and this is all due to the support and encouragement of Nicolas Ibanez who had the vision for what such a vessel can achieve by building a strong team.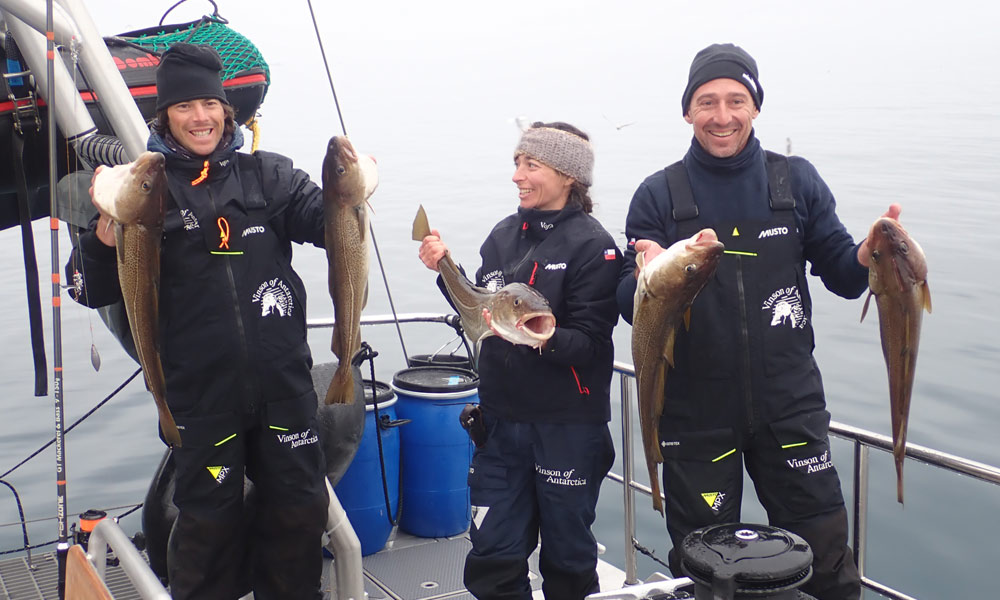 The VOA team Jose, Joanna and Kenneth with Svalbard Cod
Go  Blog Vinson of Antarctica at https://www.vinsonofantarctica.org/en/blog  to read the Svalbard blogs.
See below for a 5 minute slide show of a photos from our inaugural high latitude campaign of 2021 to Svalbard