20.11.2011 - E-mailed News Letter 40
Pelagic Australis is off again for South Georgia after a weeks turn around in Stanley. Our Shackleton Traverse expedition in October was another classic outing – 5 nights camping with the last one stuck in tents on the beach at Fortuna Bay in pouring rain, but we all needed the break by then!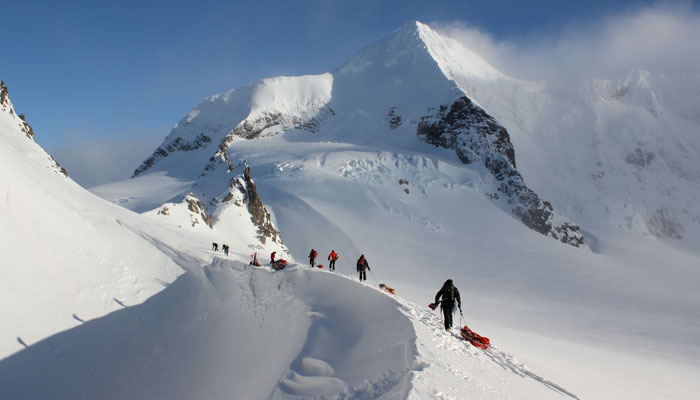 Shackleton Traverse October 2011 Trident Ridge site of Camp 1
REPORT ON SHACKLETON TRAVERSE
For a 'real adventure' story, see the full illustrated report. You can also link to Rosie Thomas's blog to see the day by day reports of this, our most celebrated Pelagic tour for our fit, risk taking clients. This is an expedition not to be taken lightly, and we have the logistics down to a fine art.
I would like to thank Oceanwide Expeditions and their superb vessel the Plancius, led by Troels Jacobsen, and the charter party of the New York Yacht Club, the Royal Yacht Squadron and members of the Woods Hole Oceanographic Institute for hooking me off the island on October 26th as a 'stowaway' to Ushuaia. In doing so I was able to arrive in Alicante Spain for the Volvo Legends Regatta and fulfill my 'ambassador's' duties. It was overwhelming and a superbly organized event. I saw many old sailing friends, many from the early Whitbread races over 30 years ago., some recognizable, some not.
PELAGIC SUPPORTS OCEANITES
Go www.oceanites.org and http://ow.il/7p4wq for news during the first half of December as Pelagic with Chris Harris and Magnus Day support Oceanite's field work on several remote wildlife sites on the South Shetland Islands. Chris will also be doing a blog via our web site see: http://www.sailblogs.com/member/ice/
BBC DOCUMENTARY ON SPEIRS BRUCE EXPEDITION 1902-04 TO AIR EARLY DEC FEATURES PELAGIC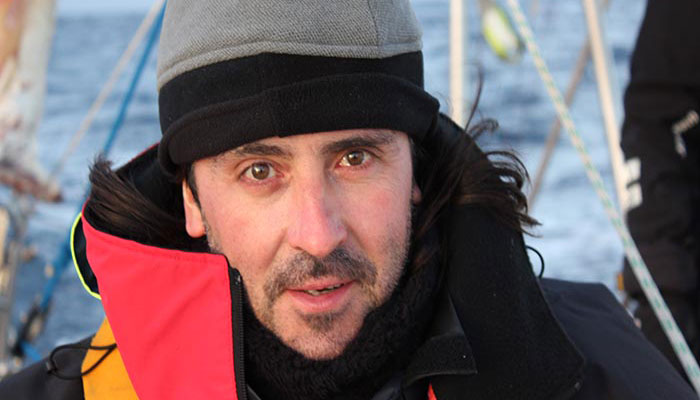 For those in Scotland, tune in to BBC regional on December 1st for Neil Oliver's historical documentary on William Speirs Bruce and the Scottish National Antarctic Expedition 1902-04. This was filmed last February in the South Orkney Islands and supported by the Pelagic. BBC Scotland will repeat the programme on BBC 2 on Sunday 4 Dec 2011 around 1800 and it will be available on iPlayer as a catch up about the same time. The programme will air UK wide some time in January 2012.
NEW COLLABORATION OFFERS FILM CREWS AND ADVENTURERS UNRIVALLED EXPERTISE

Pelagic Expeditions is to team up with Ice Warrior expeditions to offer film crews and and adventurers unrivalled expertise in land expedition and yachting adventure in the world's most exciting and inhospitable regions. For full details see press release.

TRIPS ON OFFER FOR THIS SEASON

Tierra del Fuego/Cape Horn - April 9th, the two week classic . Best time of year to visit the area. Just book it.

Delivery from Chile to Cape Town, May/June 2012 with the RYA Yachtmaster Shorebased Course – only 1 place left!

SEASON 2012/2013

See our Programmes Menu for availability. For serious skiers and climbers, why not join Stephen Venables and I in February 2012 for ski touring and virgin peak bagging on the Antarctic Peninsula. Stephen is celebrating the 60th anniversary of the ascent of Everest in style, on Pelagic Australis. See http://www.stephenvenables.com/expedition_2013_antarctic.asp

Cheers, Skip

Cape Town