15.07.2015 - July 2015 End of Season Wrap Up Newsletter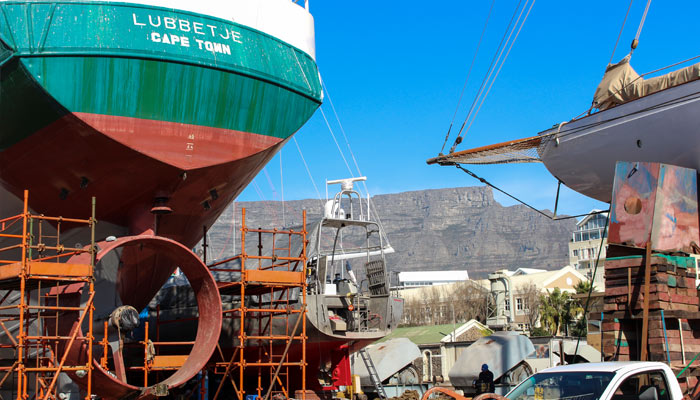 In May Dave Roberts and friends put Pelagic to bed for the winter in Stanley. Dave steps up to take over Pelagic Australis in September with Thomas Geipel as mate and Lizzy Fitzsimmons as crew.
Skipper Magnus Day and mate Rupert Dixon and crew Amelia Watson on Pelagic Australis arrived in Cape Town on June 15th after a fast delivery from Chile with stops in Stanley and the remote island of Tristan da Cunha, which is always a hit and miss affair. The RYA students on board were very pleased! Magnus and crew are 'retiring' off after three seasons, but Magnus will be filling in from time to time on Pelagic and with super yacht consultancies.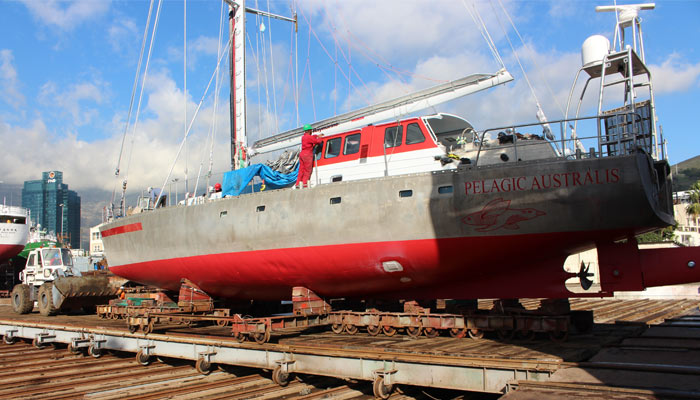 Meanwhile, work has began on Pelagic Australis in the Cape Town docks, at our usual berth at Manuel Mendez's R & M Boatbuilders. Technical director Chris Harris flew in from Chile joined by Alec and Giselle Hazell and Gbone, Pelagic veterans who know both boats inside and out. We just hauled out for under the water servicing and anti-fouling and now back in the water for re-rigging. More news on the refit before she sails end of August, back to Stanley.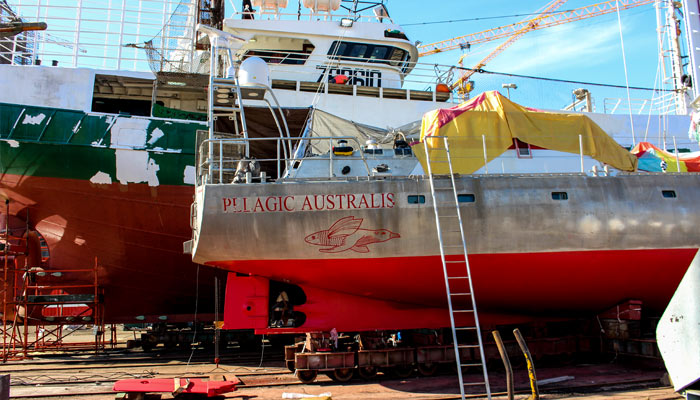 Trips on Offer for this season:
South Georgia October – one place available to join the shore team and crew while the climate change team is in the mountains. More details>>
Antarctica - February 2016 5 places available. More details >>
Tierra del Fuego - March and April 2016 – pretty wide open for groups or individuals. More details >>
Delivery Chile to Cape Town May/June 2016 5 places available. More details >>
This is a short one as I gotta get back to work . . .
Skip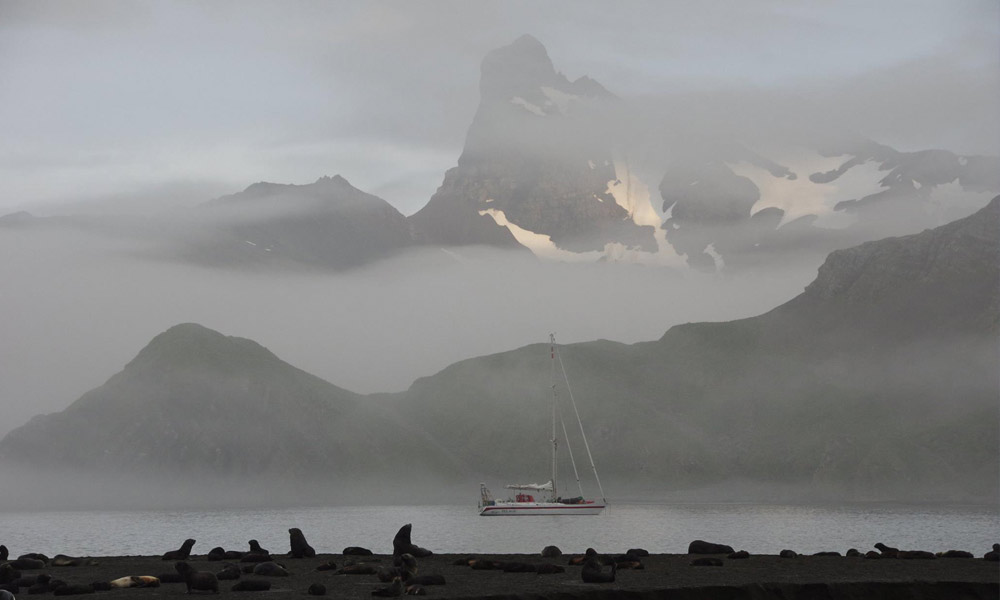 Pelagic in South Georgia. Photo Andrew Maffett