08.09.2015 - Pre 2015/16 Season Look Forward Newsletter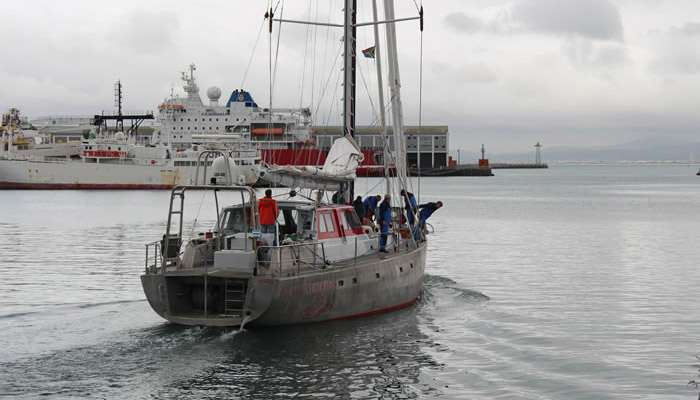 Pelagic Australis Leaving Cape Town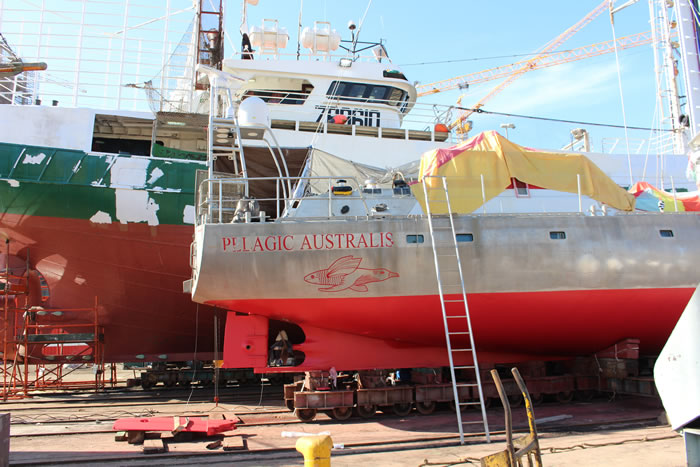 Full rudder service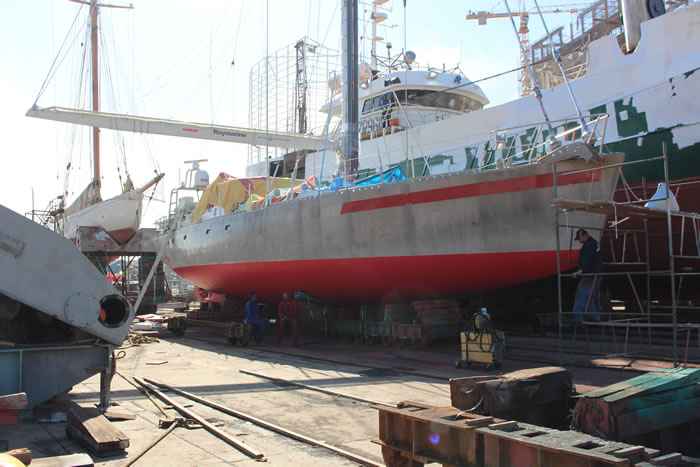 Not a yacht facilty!
Pelagic Australis is in mid South Atlantic on her way to Stanley after her annual refit in Cape Town. Under the direction of Chris Harris, assisted by Alec and Giselle Hazel, Tobane and our local suppliers, based from Manuel Mendez's R&M Boatbuilders in the V&A Waterfront we gave the usual stem to stern check and service of all machinery and equipment, and even had time to repaint and revarnish the main saloon – thanks for that Giselle!
This years crew of Dave Roberts, Thomas Geipel and Lizzie Fitzsimmons along with Alec and Giselle and Russian friends Rodion and Ilya, along with my next door neighbor Yves, are taking her across, catching fish all along the way hopefully.
| | | |
| --- | --- | --- |
| Dave Roberts, Skipper | Giselle and Lizzie hitting it off | Alec Hazell, Pelagian since 2003 |
| Mate Thomas Geipel | Veteran Rodion from Moscow | Ilya, Pelagic Antarctic veteran |
| Manuel can't wait for us to leave | Neighbour Yves with wife Sylvie | Technical Director Chris Harris |
I am off end of September to join the vessel for an expedition to South Georgia along with the climate change team from the University of Maine led by Professor Paul Mayewski. We will be doing a traverse from King Haakon Bay to Fortuna Bay taking ice core samples and radar telemetry of the ice thicknesses. This is their second reconnaissance expedition based from Pelagic Australis with a view to a major deep coring project in the future on the island. As usual I am looking forward to it immensely!
Other News: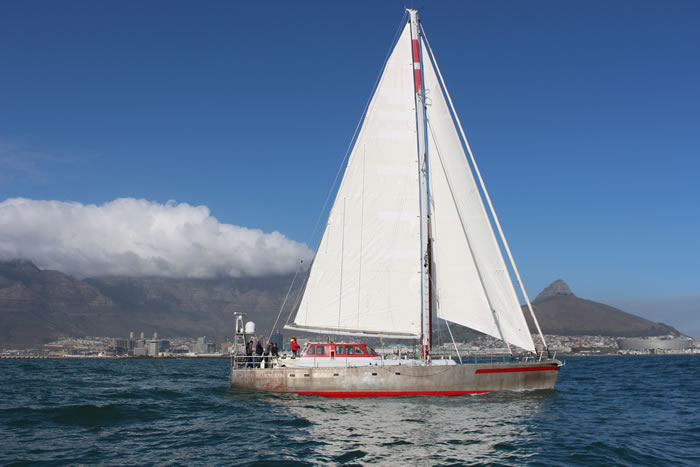 New Ullman sails but no wind
• I have been appointed the Ullman Sails Cruising Ambassador for the foreseeable future. We are testing new Fiber Path sails for Ullman and I will be working with them on promoting our Pelagic specification of reliable, long lasting sail inventories for ocean cruising. See this link for details: www.ullmansails.com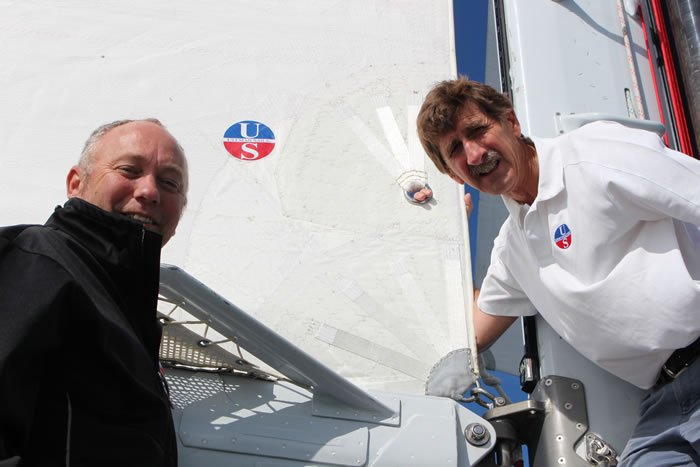 Warren Oldroyd from Ullman and I posing for the photos
• Jon Bowermaster's 3D film which we supported in 2012 will open at the Liberty Science Center (IMAX screen) in September – "Antarctic: On the Edge" is discussed here http://news.sciencemag.org/climate/2015/06/washington-journal-using-antarctic-film-highlight-climate-change-without-taking

• After much deliberation, the Antarctic Place-Names Committee has accepted our proposed names of the three peaks in the Trident Range on South Georgia. These unnamed virgin summit (until we mounted them!) are now officially known as, from north to south: Mount Tethys, Mount Poseidon and Mount Thalassa. See the story of our winter expedition here >>

• My daughter Lara has made her professional writing debut at the age of 12 in South African Sailing Magazine about our cruise to the Antarctic Peninsula in 2014. Watch for the same in UK Yachting Monthly November and Sailing Magazine in America November. See pdf of the article here >>
TRIPS ON OFFER
February 2016 – "Ice with Everything" on the Antarctic Peninsula - 3 places left - see more >>
Tierra del Fuego – Two week cruise Beagle Channel and Cape Horn - 4 places left - see more >>
March/ April - Two more cruise slots wide open for groups or individuals see more >>
Delivery to Cape Town May/June - 4 places left see more >>
And as always there is 2016/2017 season to think about if you have unwisely put it off for another year . . .
Cheers, Skip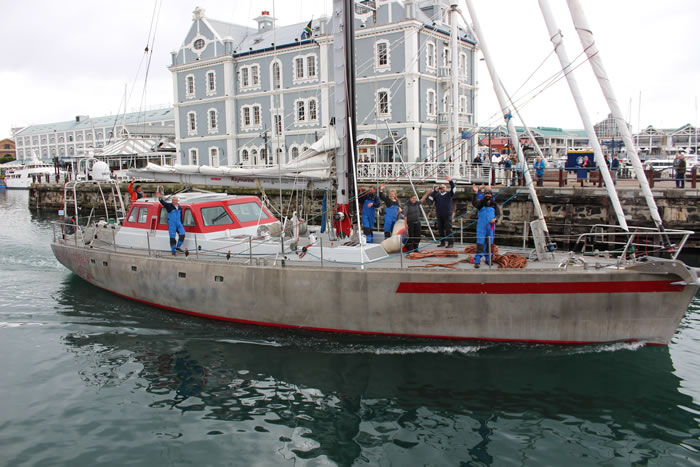 I wave them goodbye, left behind to pay the bills!